Burke Family's Generosity to SU Continues with Support of Henson Medical Simulation Center, Swim Team Lounge
Thursday January 7, 2021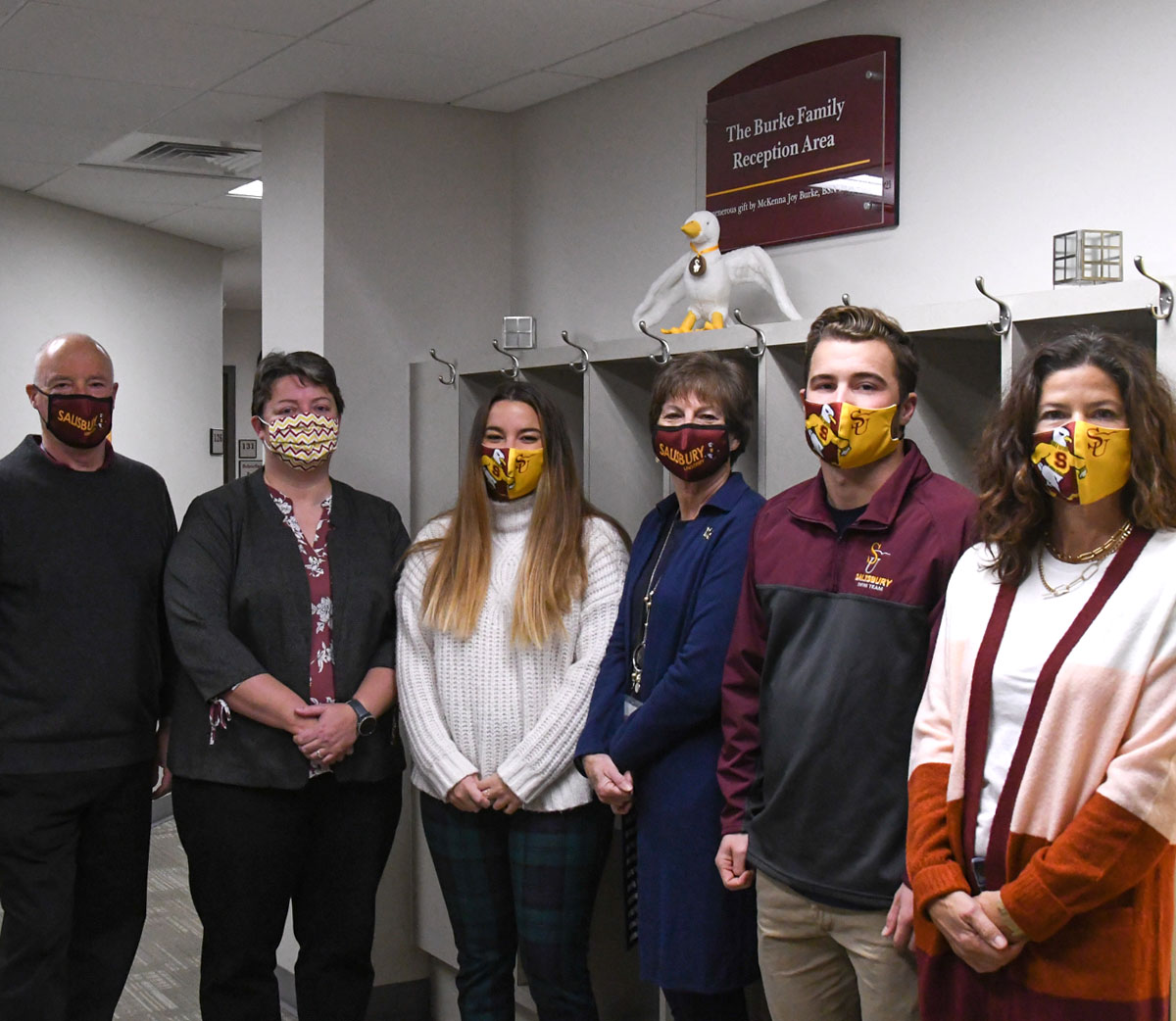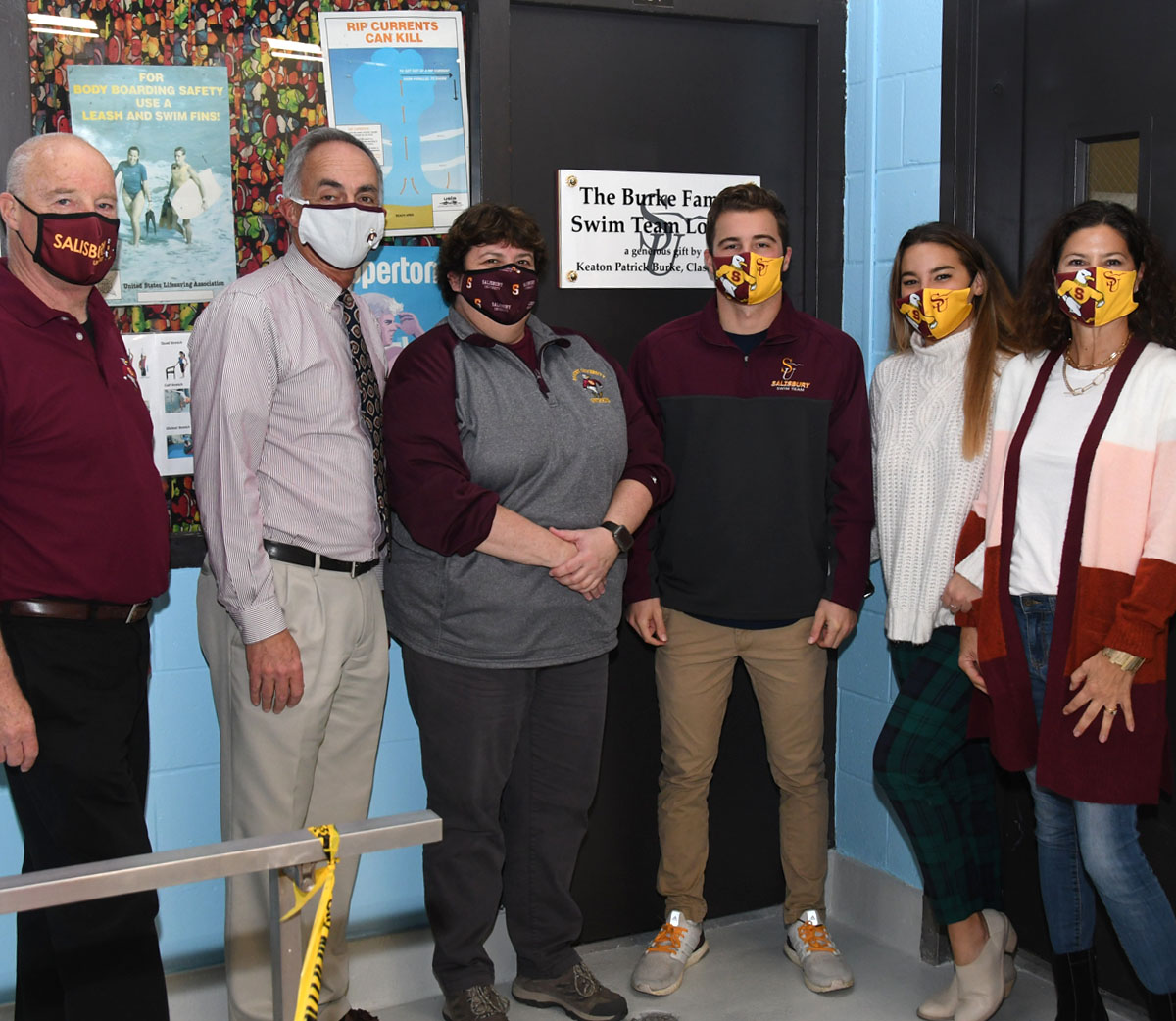 SALISBURY, MD---McKenna Burke is fewer than five months away from earning her B.S. in nursing at Salisbury University. After she graduates this May, however, her name will live on at the institution.
Burke recently presented a $30,000 gift to the University's Richard A. Henson Medical Simulation Center in her family's honor. Those entering the state-of-the-art training facility now find themselves in the Burke Family Reception Area.
Not to be outdone, her brother, Keaton Burke, also recently announced a $20,000 gift to the SU swimming program. Between practices and meets, student-athletes on the men's and women's varsity swimming teams will be able to relax in the Burke Family Swim Team Lounge. It's a familiar area for the former varsity swimming team member, who earned his B.A. in communication, with a minor in information and decision sciences, from the University in 2019.
Charitable contributions are a family affair for the Burkes, whose parents, Bill and Shari, are legacy donors at SU. With McKenna and Keaton's contributions, the Burke family, of Dagsboro, DE, will be inducted into the University's Sea Gull Society, for donors making cumulative cash gifts of $100,000 or more.
The family also has donated to SU's entrepreneurship efforts, including the University's annual student Entrepreneurship Competitions and forthcoming Dave and Patsy Rommel Center for Entrepreneurship at SU Downtown. Bill oversees those and other programs as the University's executive director of entrepreneurship in the Franklin P. Perdue School of Business.
Other philanthropic giving has supported the Burke Family Study Room in Perdue Hall and Burke Family Information Systems Scholarship, as well as study abroad scholarships and SU's student emergency fund.
"It's important to give back to the programs that have made an impact on you," Bill said. "For McKenna, that was the Henson Medical Simulation Center, where she has spent so much of her time as a nursing student. For Keaton, that was the swim team and its lounge, where he made so many friends at SU. For Shari and me, it's providing assistance for students and the business leaders of the future.
"We are all grateful for the many ways SU has supported and allowed us to pursue our individual passions, and we hope these contributions will help pave the way for others to do the same."
"The Burke family have long been generous supporters of SU," said Jason Curtin, SU vice president of advancement and external affairs, and executive director of the SU Foundation, Inc. "Their contributions include not only financial gifts, but the time and talents that they have dedicated, and continue to dedicate, to our students and our programs. They truly are Sea Gulls through and through."
For more information call 410-543-6030 or visit the SU website.
SHARE