SU's TRIO Student Support Services Receives Five-Year Grant Renewal, Celebrates 10th Anniversary
Monday August 17, 2020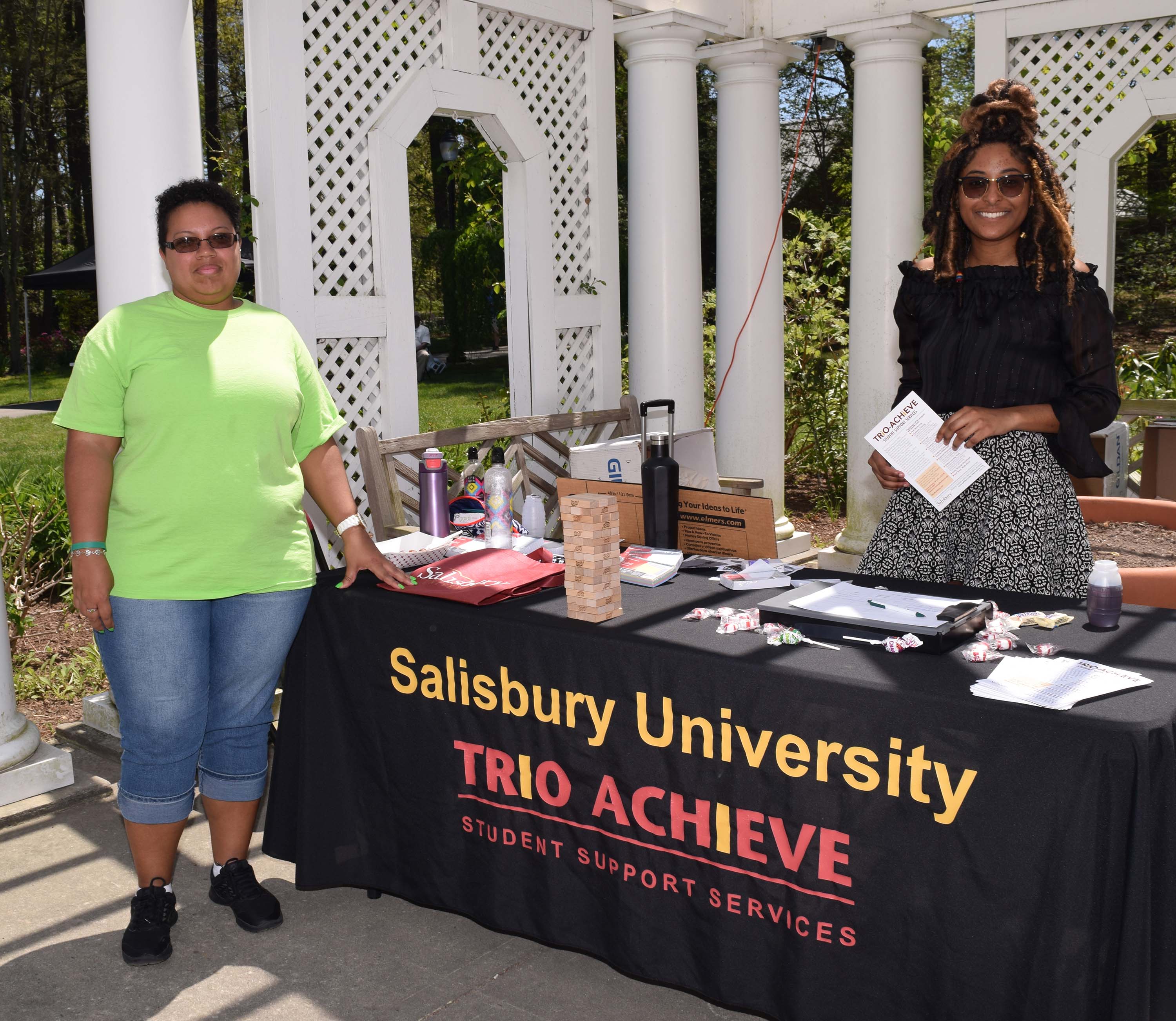 SALISBURY, MD---Salisbury University's TRIO Student Support Services Program (TRIO SSS) received a five-year $1.2M grant renewal from the U.S. Department of Education.
As SU's TRIO SSS celebrates its 10th anniversary, program staff and University officials are looking ahead to making a positive impact in the lives of students participating in the program over the next five years.
"For the past 10 years, the program has been incredibly successful at ensuring the retention, academic excellence, and graduation of first-generation students, low-income students, and students with disabilities," said Dr. Wallace Southerland III, associate vice president of student affairs and principal investigator. "This new five-year grant is a testament to our ability to reach students and see them through to a degree."
The project acts as an advocate for qualified students, plans and coordinates services with campus and external partners, and provides support and enrichment programs that help participants develop academic, interpersonal, career, civic engagement, and social skills they need for success at SU and for the rest of their lives.
"As the new program director, I am particularly proud that our program has been recognized by the Department of Education for fully meeting our objectives over the last five years and our dedication connects to the incredible success of our students and staff," said Margaret Sebastian, SU director of TRIO Student Support Services.
Students must apply to the program, and space is limited to 150 individuals. Students meet with academic coaches to evaluate their course progress with the goal of helping students perform to the best of their abilities. Academic coaching and mentoring sessions include assistance in organizing and planning the semester.
Services also include ongoing academic monitoring; partnering with academic advisors to help students select appropriate courses; skills-building workshops such as financial literacy and money management, test-taking, time management, and note-taking; a laptop loan program; tutoring; assistance with financial aid applications; assistance with study abroad; assistance with applying for national fellowships; and referrals to other helpful campus and community resources.
TRIO program participants have studied in and volunteered abroad in Africa and Cuba, and contributed to the surrounding community through campus efforts such as the Thanks-4-Giving initiative that collected care package items for individuals in need during the holidays.
"Our program is also an integral part of the University's strategic plan regarding access, affordability and academic success, so we are very appreciative of our campus partnerships and look forward to building more relationships across campus," said Southerland.
Students are eligible for services if they are enrolled at SU or accepted for enrollment for the next academic term, are a U.S. citizen or meet the residency requirements to receive federal financial aid, are from a low-income and/or first-generation family, or have a disability and a need for academic support.
For more information call 410-677-4737, email TRIO@salisbury.edu or visit the TRIO website. TRIO SSS is an administrative unit in the Division of Student Affairs.