SU Students Succeed in Online NATS Auditions
Tuesday April 14, 2020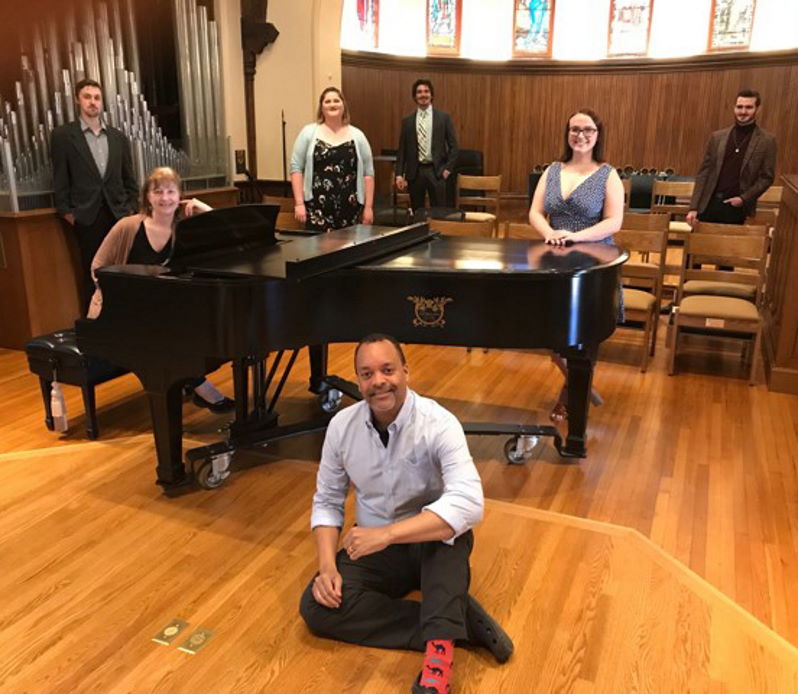 SALISBURY, MD---Salisbury University students and faculty in the Music, Theatre and Dance Department made quick adjustments for this year's National Association of Teachers of Singing Mid-Atlantic Region auditions, which turned to an online video format from the original in-person auditions scheduled for March 13-14 in Columbia, SC.
The students' flexibility paid off, with seven of the 11 who auditioned receiving recognition in the top three of their categories, including nine first-place finishes as some students competed in multiple categories. SU's students, participating in 14 categories, qualified for the event by placing first or second at the Maryland/Washington, D.C. level.
"As faculty, we are fortunate to see the talent and hard work of these artists every day," said Dr. John Wesley Wright, professor of music and the students' vocal coach. "But to see the resilience of all of our students who were able to adjust their planned performances and still thrive in this competition was exhilarating. We are so incredibly proud of what all of our students have accomplished."
Jeremiah Copeland of Delmar, DE, placed first in the fourth/fifth-year men's musical theatre division, leading an SU sweep of the podium, followed by Lance Fisher of Princess Anne, MD, in second and Patrick Gover of Clarksville, MD, in third.
Fisher took first place in the fourth/fifth-year men's classical category, while Joshua Dennis of Salisbury won the third-year men's classical division.
Sara Miller of Salisbury finished second in the fourth/fifth-year women's musical theatre and classical divisions.
Olivia Davidson of Secretary, MD, and Gigi Pesaniello of Snow Hill, MD, tied for second place in the third-year women's musical theatre category.
By earning top-three placement in their categories, the aforementioned students are eligible for the national YouTube round.
All 52 audition recordings for the SU students are available online.
For more information call 410-543-6030 or visit the SU website.
SHARE