Spring 2019 Dance Showcase at SU
Monday April 1, 2019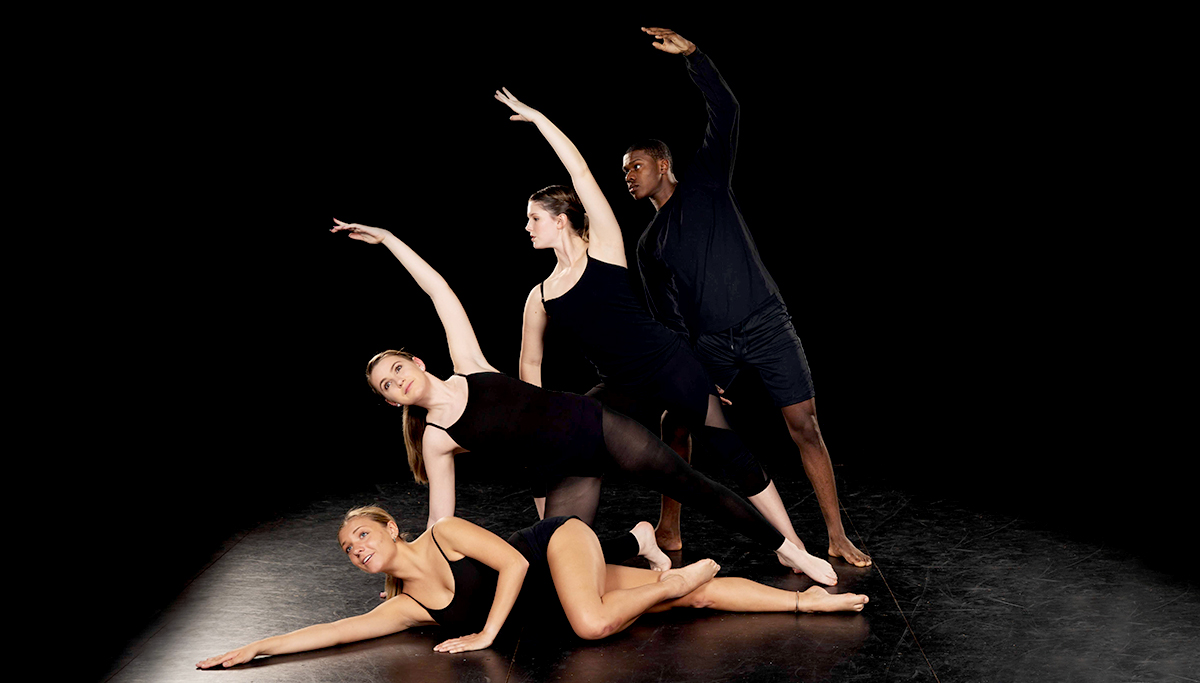 SALISBURY, MD---Choreographers from New York and local areas bring six new works to the stage during the SU Dance Company's annual Spring Showcase.
Directed by Helen Myers, performances are Thursday-Sunday, April 11-14, in Holloway Hall Auditorium. Curtain is 8 p.m., 2 p.m. Sunday.
Guest choreographer Jon Lehrer is the artistic director of the Jon Lehrer Dance Company of New York. Dance Magazine has described his work as "strikingly original choreography transformed the stage into an energy field of super charged particles."
For the SU Dance Company, he has staged the new work "Solstice," a celebratory dance about the summer solstice — the longest day of the year. It contains a striking athletic array of movements.
Guest artist Cheryl Halliburton, also of New York, has created a moving dance titled "Peace by Piece" for the company. Her African-based technique and contemporary style blend to highlight the theme of the struggles and stories of immigrants coming to America.
Local choreographers include Staci Alexander, a music and movement teacher at Asbury Child Development Center. When she is not teaching music, Alexander spends her time choreographing and teaching at area dance studios. Her dance, "The Box," is an energetic work showcasing different eras of hip-hop genres.
"Primavera" is a piece centered on the lightness and joy that springtime evokes. Its choreographer, Mary Avara, is a long-standing SU dance instructor and a staple of the Salisbury dance community. "Primavera" uses graceful and airy movements from the genre of ballet.
Myers has choreographed "/'näns(?)ns/" for a group of nine dancers. This work takes a satirical look at modern-day politics through excerpts of definitions from The Devil's Dictionary by Ambrose Bierce, written between 1881 and 1906 as a series of weekly papers. This lively piece incorporates video projection, wacky dance sequences and a live actor on stage.
"Meet Cute" is a contemporary jazz piece that explores the lifecycle of relationships through a lens reminiscent of a bygone era. Its choreographer, Hannah Prouse, is an SU senior majoring in conflict analysis and dispute resolution, minoring in communication arts and dance. This is Prouse's first work for the SU Dance Company.
Admission is $12; $9 for SU faculty, staff and alumni, and seniors age 60-plus; $5 for non-SU students with ID; $3 for SU Students with Gull Card. Children under 10 are admitted free. Reservations are not required.
Tickets are available online in advance and at the door 30 minutes before curtain.
For more information call 410-543-6228 or visit the SU website.