AHPH Student Interns at National Strength and Conditioning Association Headquarters
Wednesday September 12, 2018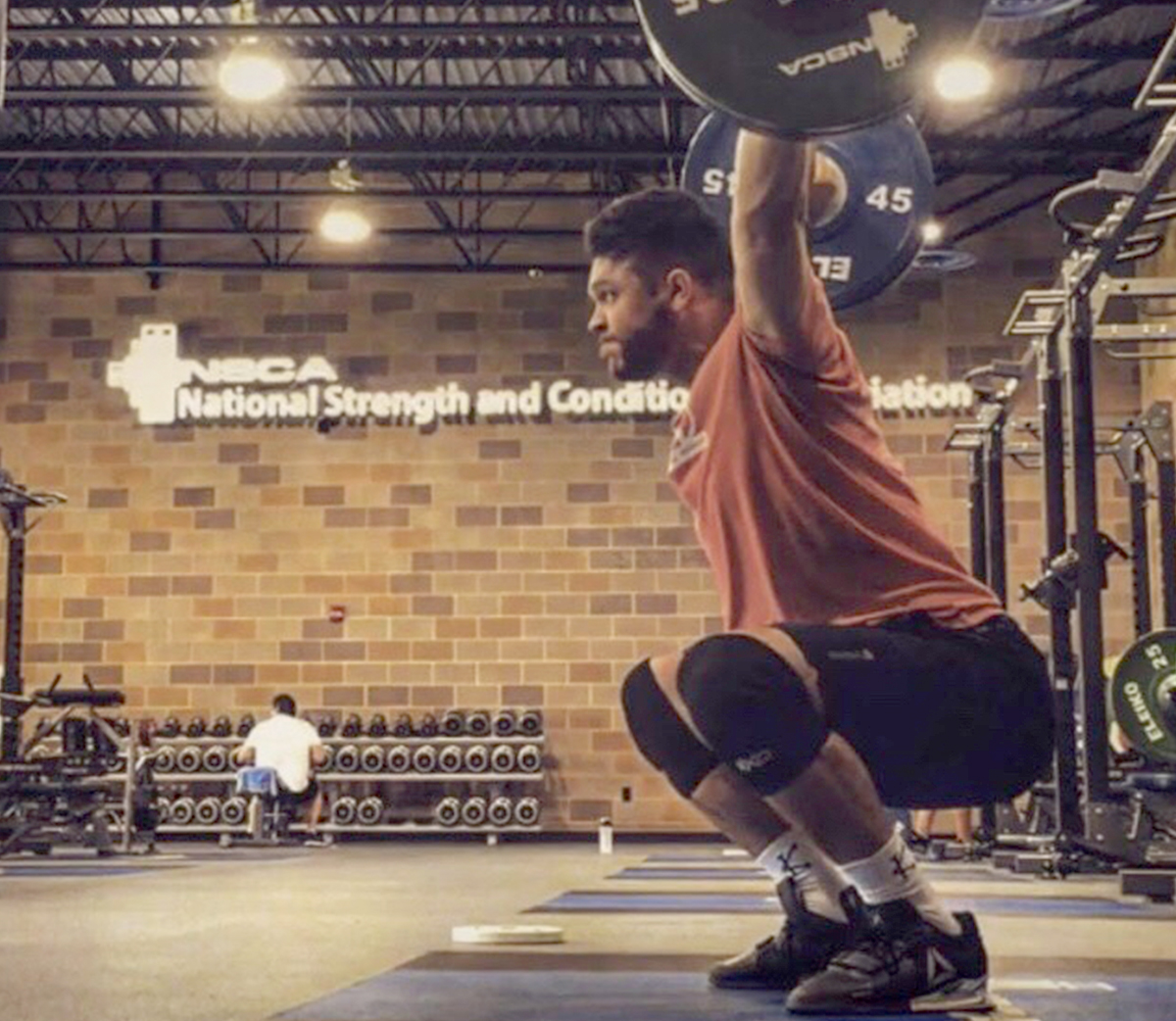 SALISBURY, MD---What are the limits of the human body when in performance? Can they be expanded? Strength and conditioning coaches explore these questions every day to improve the capabilities of individuals or athletic teams.
Dustin Dailey, a student in Salisbury University's Master of Science in Applied Health Physiology (AHPH) Program worked this summer as a coach at the National Strength and Conditioning Association (NSCA) headquarters in Colorado Springs, CO. There, a 6,000-square-foot performance center is dedicated to training clients of all fitness levels.
Dailey was selected for NSCA's competitive internship program, an opportunity that Dr. Randy Insley, AHPH internship coordinator, calls "phenomenal."
Dr. Tom Pellinger, AHPH program chair, added: "Our faculty and staff train students to be well-rounded physiologists, who have the ability to apply what they've learned to improve the quality of life for a variety of individuals, ranging from clinical patients to elite athletes. Dustin has excelled in this challenging environment and taken advantage of opportunities, so it's no surprise that he was selected for this prestigious internship."
A native of El Paso, TX, Dailey is in his final semester of the AHPH program, where he is focusing on strength and conditioning. He is interested in human performance and hopes to "serve as a strength and conditioning coach, pushing the human body past its limits." He has worked as a weightlifting coach and is currently developing his own Olympic weightlifting team called 13th Performance.
NSCA is the world leader in education and credentialing for strength and conditioning professionals, and SU's AHPH graduate program has been distinguished by its Education Recognition Program.
At the center, Dailey was responsible for programming and training for 26 clients ranging in age from 8 to 87. He helped people with different skill levels and experiences, including youth, general populations, and tactical and performance athletes.
Dailey described his biggest opportunity as being able to assist in the coaching of China's short track speed skating team. He was able to program their next training phase.
As a graduate assistant for SU's Sports Performance Center, Dailey had earned the NSCA Certified Strength and Conditioning Specialist (CSCS) credential coming into the AHPH program, which likely aided him in landing the internship. He believes SU's AHPH program has given him "the ability to apply knowledge practically in any situation."
Dailey also credits other facets of SU: "I believe that the Head Sport Performance Coach, Matt Nein, was a huge help in acquiring this position. He is a winner of the 2018 NSCA College Strength and Conditioning Coach of the Year Award." In addition, Dailey said he is indebted to the incredible student-athletes he has worked with at SU, who have helped him learn so much.
All of his experiences have fueled his interest in stretching the boundaries of human performance.
"There is so much we do not know yet, and I believe we as practitioners have a duty to explore the unknown," he said.
SU's AHPH program is accredited by the Committee on Accreditation of Allied Health Education Programs (CAAHEP). Those with questions about enrolling in should contact Pellinger at tkpellinger@salisbury.edu. For more information, call 410-543-6030 or visit the SU website at www.salisbury.edu.