SU Arboretum Earns Prestigious ArbNet Level III Accreditation
Friday August 10, 2018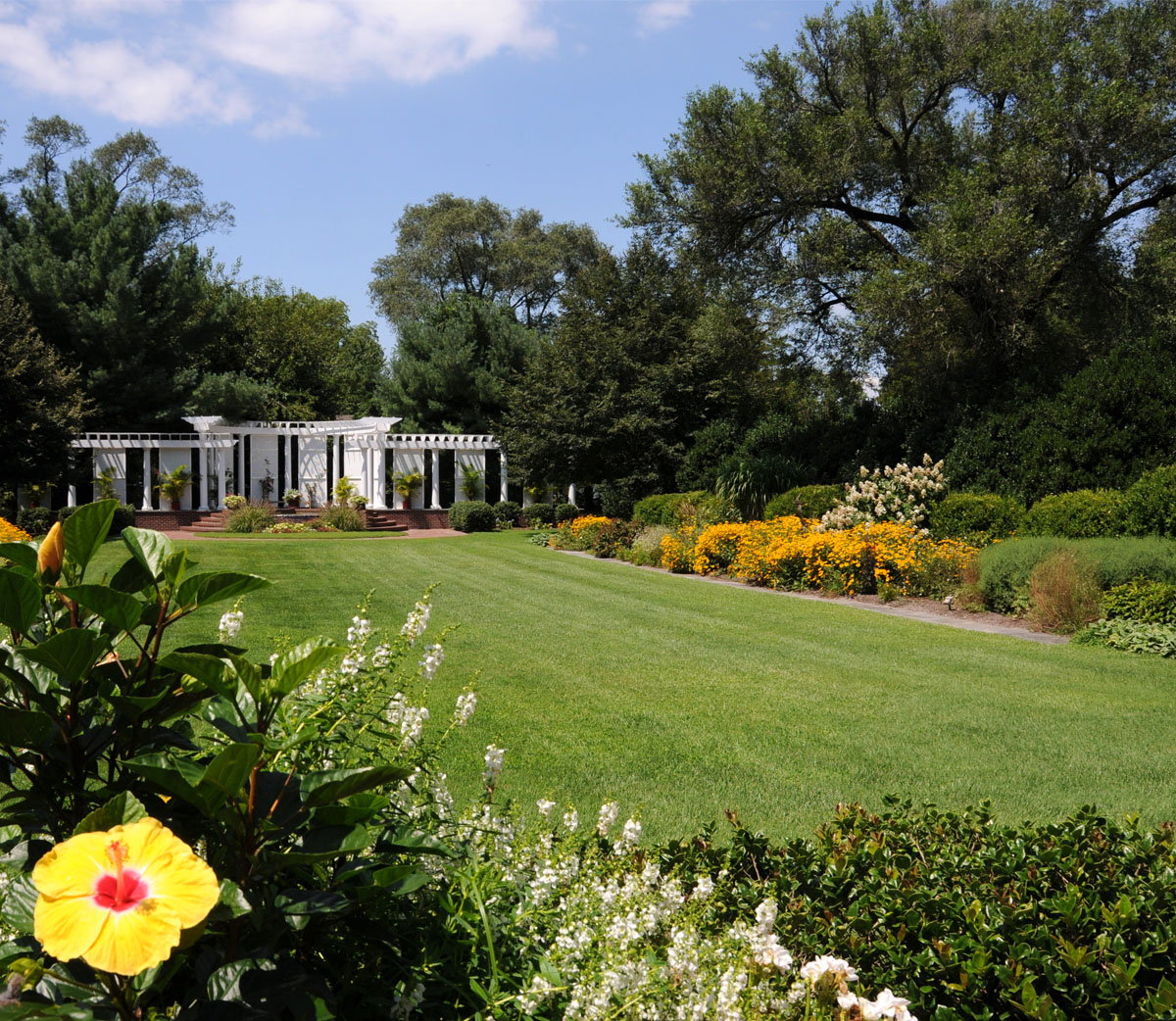 SALISBURY, MD---With over 2,700 recorded trees and an ever-growing collection of shrubs, vines and perennials, Salisbury University's 200-plus-acre campus is comprised of some of the most horticulturally diverse grounds on the Eastern Shore.
SU recently joined only 25 other arboreta in the world to receive Level III accreditation — the second highest possible — from the ArbNet Arboretum Accreditation Program and the Morton Register of Arboreta. Just 14 others in the U.S. hold this distinction.
Currently, SU is the only Level III arboretum in Maryland, and one of only eight colleges and universities in the world to hold that status.
"Being awarded Level III arboretum accreditation is a remarkable achievement for SU," said Julie Golightly, horticulturist and arboretum curator. "This designation applauds the efforts over the years to actively acquire, grow, and conserve a diverse collection of tree and plant species."
To earn ArbNet Level III status, SU met a number of strict criteria. These included hosting at least 500 labeled woody plant species, having substantial public and educational programs, assigning a curator, sharing plant collections data with national networks, and pursuing active agendas for tree science, conservation and strategic planning.
SU's tree initiative began in the 1920s, when trees were planted for Arbor Day celebrations and the University's notable linden trees, which still thrive in Holloway Hall's front lawn, were added. The Horticulture Department began recording its extensive plant and data collection in the 1980s with the goal of maintaining a wide variety of plant specimens for academic study and public display.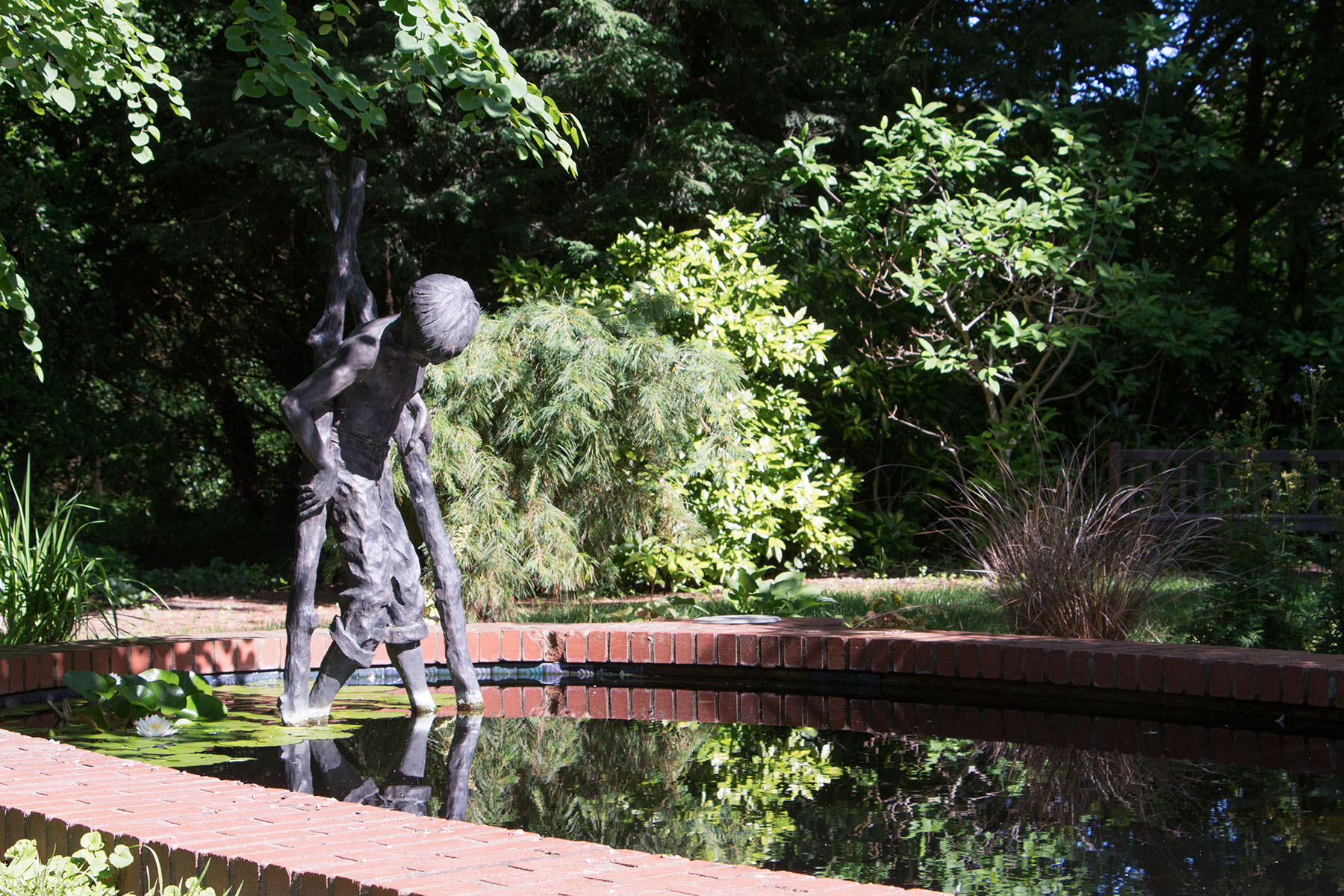 SU was granted arboretum status in 1988 through the American Public Gardens Association (APGA). The arboretum ultimately is aimed to support the academic institution and broader community.
"The Horticulture Department has done an outstanding job of beautification of the campus, creating an atmosphere conducive to learning," said Dr. Michael Scott, interim dean of SU's Richard A. Henson School of Science and Technology. "The biodiversity provides a learning laboratory and reserve for classes and the community. It's made our campus a tourist attraction."
Today, the Biology, Environmental Studies and Geography departments conduct research centered on the arboretum, incorporating it into classroom studies, aiding in tree and plant identification and ensuring sustainability.
The collaborations between the departments and Horticulture have led to educational arboretum web pages including plant photographs and descriptions aiding in identification; accurate tree measurements; Green Fund student projects; and advanced GIS-based interactive maps and databases.
Interactive 2- and 3-D maps make tree and campus data easily accessible to all, for everything from research and educational outreach to planning and even monitoring general maintenance tasks.
According to Dr. Daniel Harris, chair of the Geography and Geosciences Department, "It sounds easy to make a map of trees on campus, but it's quite an undertaking, especially given the dynamic nature of plantings and removals." He estimates that seven students have spent over 500 hours constructing the base map database and mapping nearly 3,000 trees during the past three years.
Such projects have provided students with real-world experience they can use after graduation, for example: working with clients and performing needs assessments, he added.
"The level III recognition for SU's arboretum reinforces our commitment to education both in and out of the classroom," said Kevin Mann, physical plant director. "The dedication of administration and Physical Plant staff to enhance our beautiful campus reflects in this status. We are honored and proud of this recognition."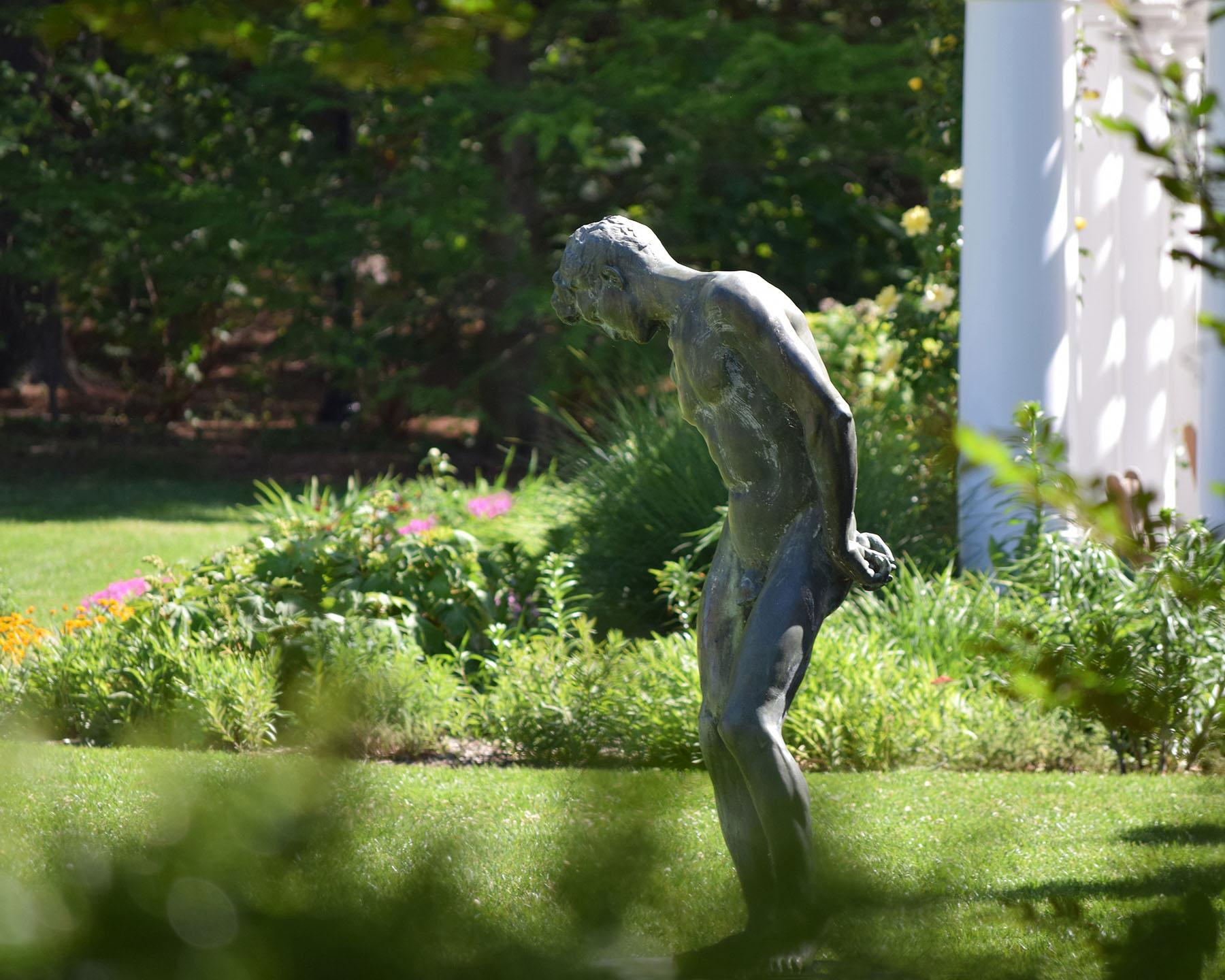 Other organizations also have lauded SU for this commitment to arboreal excellence. The University is a multi-year recipient of the Maryland PLANT Award, has earned "Tree Campus USA" status from the national Arbor Day Foundation, and has been named among the nation's "50 Most Beautiful College Arboretums" by Best College Reviews.org.
"The University's tree and plant collection is the culmination of decades of leadership and contributions from many, including former campus assistant directors Joan Maloof and Les Lutz, and supporters like Joe Gilbert, former SU executive vice president, and Dr. Chris Briand, SU biological sciences professor, who was the first to incorporate the arboretum into his class curriculum," said Frank Bowen, assistant director of physical plant, horticulture and grounds.
"It is our duty to continue to protect, preserve and strive to advance one of SU's, and the community's, most precious resources, whether it be one more tree, one more collection or tomorrow's tree champions."
The ArbNet Arboretum Accreditation Program is the only global initiative to officially recognize arboreta at various levels of development, capacity and professionalism. The Morton Register of Arboreta is a database of the world's arboreta and gardens dedicated to woody plants.
Other colleges and universities with Level III designation are Auburn University, Smith College, Swarthmore College, Connecticut College, Illinois College, the University of Idaho and the University of Guelph in Ontario, Canada. Additional Level III sites include France's Arboretum de Paris.
For more information call 410-543-6030 or visit the SU arboretum website.
SHARE