VCSFA Funds NASA Summer Internship for SU Comm Arts Student
Wednesday July 25, 2018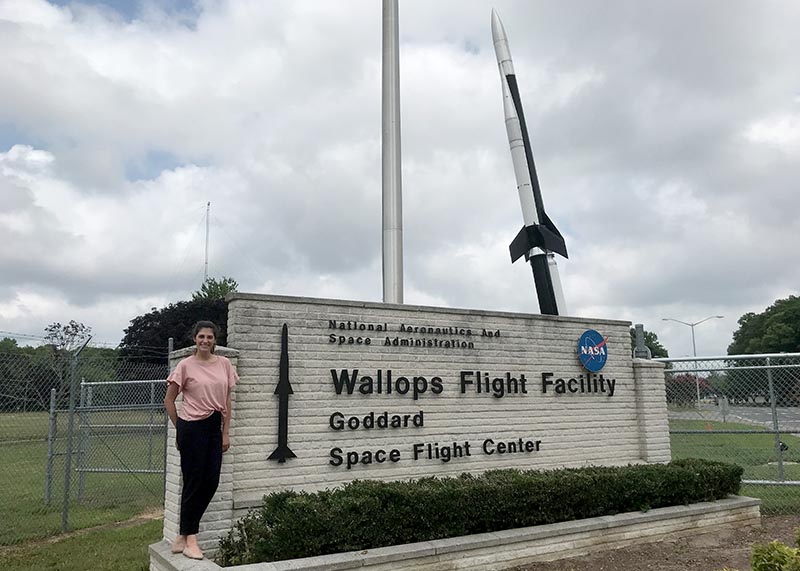 SALISBURY, MD---Working at NASA – the National Aeronautics and Space Administration – isn't just for "scientists."
Salisbury University communication arts major Haley Weisgerber is spending her summer on the front lines of public relations for the NASA Wallops Flight Facility in nearby Virginia. She works in the Communications Office and Visitor's Center.
"My experience at Wallops has been amazing!" said Weisgerber, an SU senior from Pasadena, MD, who also is minoring in English.
Her 10-week paid summer internship was made possible by a gift from the Virginia Commercial Space Flight Authority to the SU Foundation, Inc. Started in 2015, the program has now provided four SU students with stipends to help cover transportation and other logistical expenses.
Weisgerber is the first recipient from SU's Charles R. and Martha N. Fulton School of Liberal Arts. (The other students have been physics and geography/geographic information science majors.)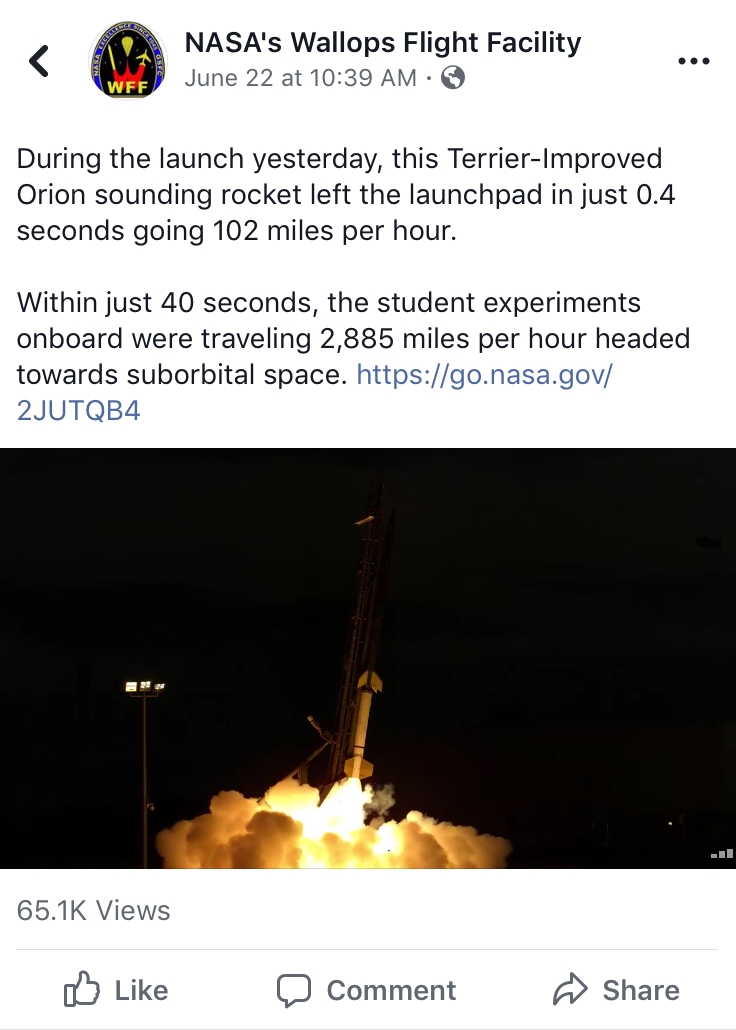 For Weisgerber, the highlight, so far, was being on site when a NASA Terrier-Improved Orion suborbital sounding rocket launched from Wallops in June carrying student experiments from its RockOn! and RockSat-C programs. She assisted with the Facebook live stream, watched by some 16,000 students, educators and interested fans.
"Seeing a sounding rocket launch in person was breathtaking," Weisgerber said.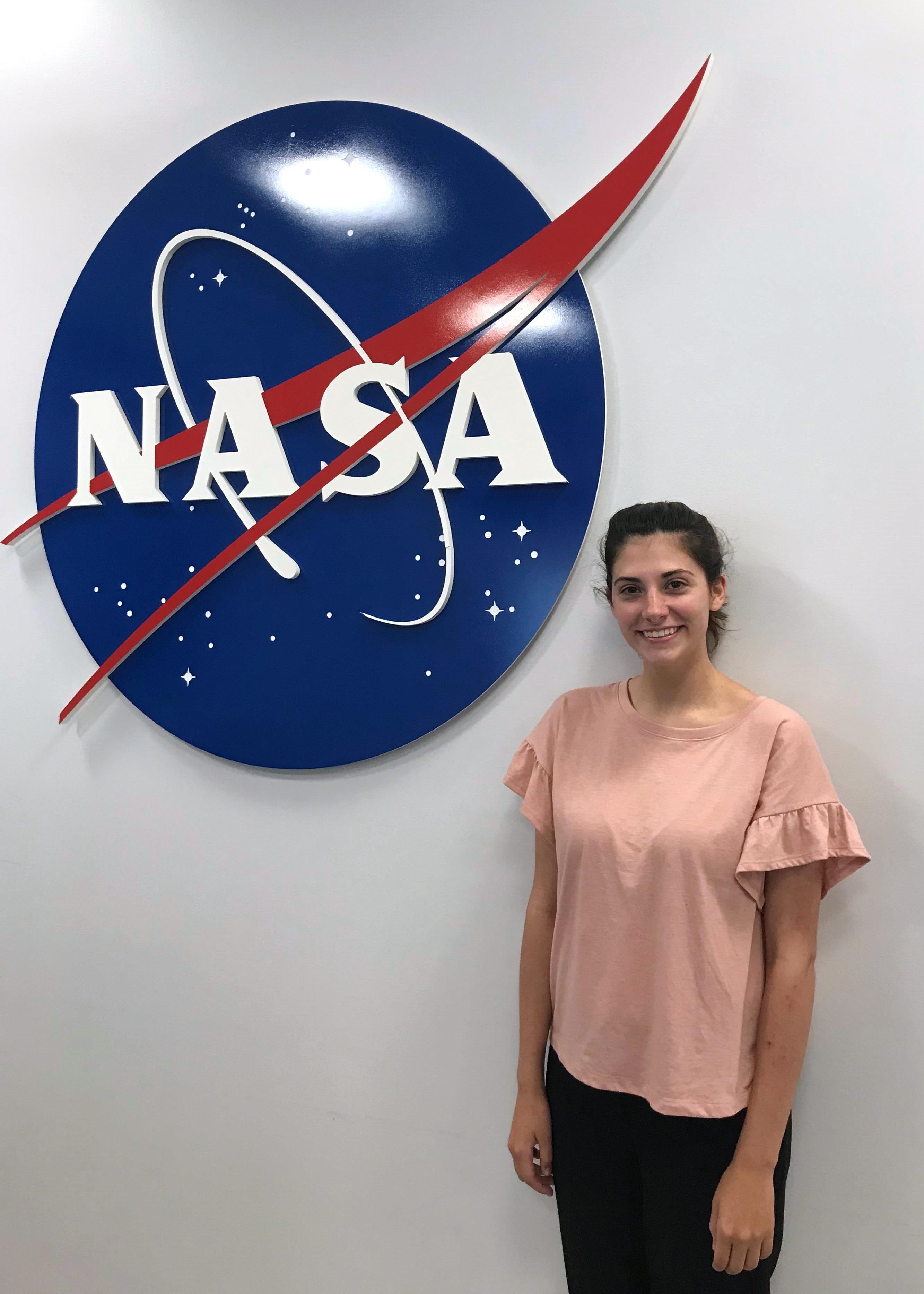 She hopes to pursue a career in public relations, and this experience has shown she's on the right path.
"I've been involved in everything from escorting media, to radio shows, to writing and publishing stories," she said. "At the Visitor's Center, I'm working with the public at the front desk, and helping with social media and press releases."
"It has been a pleasure to have Haley supporting our communication programs," said Keith Koehler, Wallops news chief. "During the summer we have a large number of education programs for students and educators, and it has been extremely helpful to have Haley communicate to the public these numerous activities."
Weisgerber added: "I never realized there was more to NASA than engineering and astronauts, but I have loved every minute of my time at Wallops. I've learned so much about the field of public relations and NASA."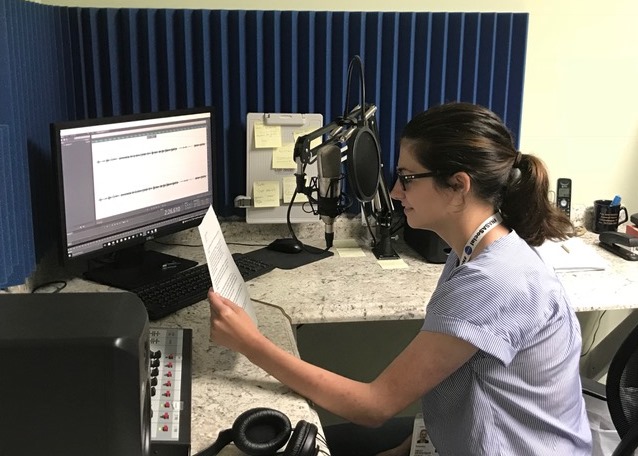 Weisgerber is a 2015 graduate of Chesapeake High School in Anne Arundel County. She initially learned about the Wallops opportunity from Dr. Lori DeWitt, Communication Arts Department chair.
"When people hear that a student is getting a degree in communications, the common response is 'What can you do with that?'" DeWitt said. "The answer is 'You can do anything, even work for NASA!' We have students intern for businesses, schools, nonprofits, churches, sports teams, government agencies and media. These are outstanding opportunities to put what they learn in their classes into practice."
For more information, call 410-543-6030 or visit the SU website at www.salisbury.edu.

SHARE