Fall Ratcliffe Shore Hatchery Winners Announced
Wednesday October 31, 2018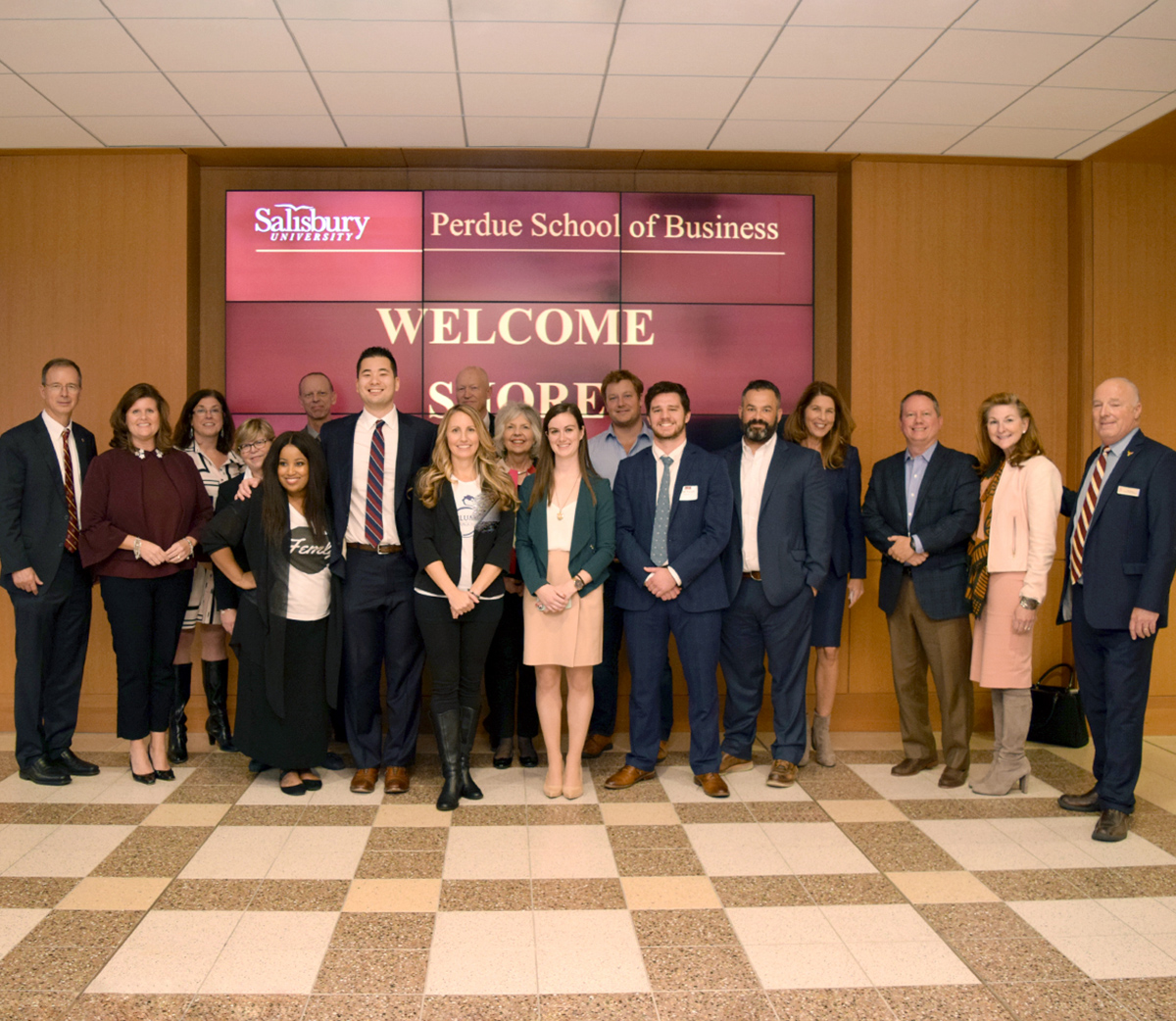 SALISBURY, MD---Alyssa Dittmar and Aaron Hsu, the two lead members of the Baltimore company ClearMask, were the top winners of the 11th round of Salisbury University's Philip E. and Carole R. Ratcliffe Foundation Shore Hatchery entrepreneurship competition, taking home $30,000. See photos here.
ClearMask has developed a full-face transparent surgical mask designed for "making healthcare more human for patients" and reducing miscommunication, a large factor in medical errors.
The fall 2018 Ratcliffe Shore Hatchery competition drew 13 entrants throughout the mid-Atlantic, and awarded $92,000 in prize money. Other winners included:
• Femly - $27,000: a monthly delivery service of customized feminine care products in Upper Marlboro, MD.
• Plum Dragon Herbs, Inc. – $25,000: high quality, herbal, health products including natural, topical analgesics, from Chester, MD.
• AlgenAir - $10,000: a biotech company with algal installations, such as a desktop machine that will scrub carbon dioxide from a room and produce oxygen, while growing nutritional algal, from Baltimore City.
In addition to funding, winners and participants also receive mentoring support from the program's board. Mentors include business leaders such as Kathy Kiernan, a member of SU's Perdue School of Business Executive Advisory Council; Patricia Royak, board member of the Turning Point Breast Cancer Rehabilitation Center; and Brian Ellis, director of the Ratcliffe Foundation.
William Burke, SU director of Shore Hatchery and executive director of economic development said, "Our four winning businesses were all women-owned with two minority-owned. These entrepreneurs join the 49 winners from our five-year Ratcliffe Foundation Shore Hatchery program who created 226 jobs with an estimated revenue of $16 million in 2018.
"This year's applicants self-identified as eight woman-owned and seven minority- owned businesses representing seven different business sectors.
"The quality of our applicant pool continues to improve, reflective of the support provided by the Innovation, Entrepreneurship and Economic Development Hub and our team of ecosystem partners," Burke added.
The Ratcliffe Shore Hatchery program was established in 2013 through a $1 million gift from the Philip E. and Carole R. Ratcliffe Foundation of Baltimore with a goal of providing $200,000 per year in funding for entrepreneurs in the Mid-Atlantic. A second $1 million gift, announced last year, will continue the program through at least 2023.
For more information call 410-546-4325 or visit the Ratcliffe Shore Hatchery website.