EnviroKids Literacy Festival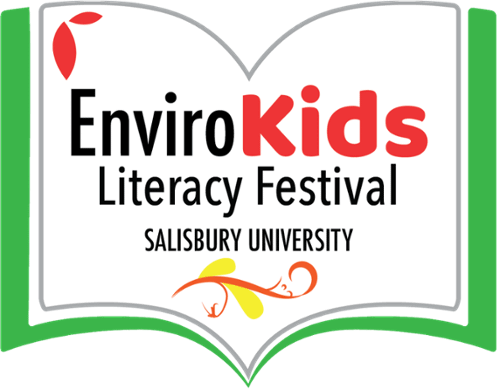 Location: Salisbury University (virtually via Zoom)
Dates: October 7-9, 2021
Theme: Earth Action: Healing Our Home
Are you passionate about creating connections between children and the environment? Committed to youth and the future of our planet? Would you like to learn more about how to actualize environmental justice, literacy, and stewardship?
Consider yourself invited to the 2021 Envirokids Literacy Festival on October 7 – 9, 2021! Please join us for this free 3-day, virtual event exploring the theme, "Earth Action: Healing Our Home" using the Zoom platform.
The Envirokids Literacy Festival has something for everyone! In collaboration with the Nature Generation, Salisbury University's Department of Early and Elementary Education and Ernie Bond Curriculum Resource Center have paired up to celebrate the 2021 Green Earth Book Awards winners at our annual children's literature festival.
Since its inception in 2005, the GEBA has recognized over 180 children's titles for picture books, fiction, non-fiction, and young adult novels, cultivating green literacy and international action by youth. For more information, please visit the Nature Generation's amazing website.
Please register for one, two, or all three events no later than Tuesday, October 5, 2021 at 5:00 p.m. Be sure to order tickets for EACH of the separate venues mentioned above. Zoom links will be forwarded to registrants in advance of the date of the events they have signed up to attend.
The festival is free to the public; donations for guest speakers and the purchase of books for children would be most appreciated.
Hosted by the Nature Generation, the Department of Early & Elementary Education, SU Libraries, and the Educators' for Social Justice Student Club.