EnviroKids Literacy Festival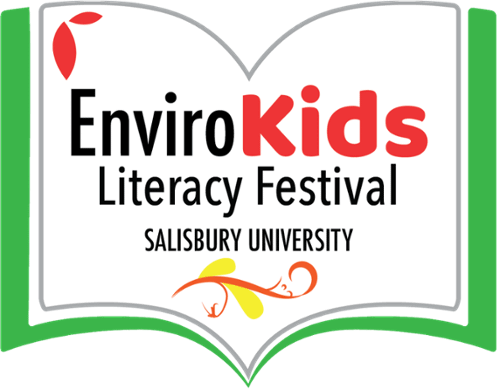 Location:  Salisbury University
Dates: October 7-9, 2021
Theme: TBD
This three-day, on-line, virtual event will include an evening reception and award ceremony for interested adults and stakeholders; a day-long, virtual celebration for K-12 school children and youth; as well as a professional development workshop for families; pre-service, in-service, and alternative educators; citizen scientists; and cross-disciplinary researchers & scholars. The event will be held via Seidel School REMO platform.
Registration will be available soon!
What happens when student activists, quality children's literature, and educators committed to the environment intersect? SU's very own EnviroKids Literacy Festival! In collaboration with the Nature Generation and public-school partners, students and faculty from the Department of Early & Elementary Education will host this unique conference in October 2021. The festival will include a virtual reception and award ceremony for esteemed Green Earth Book Award winning authors; a virtual celebration of their works with teachers and school children; as well as a professional development workshop for educators, librarians, and citizen scientists. Thanks to the assistance of the Educators for Social Justice student club, the EnviroKids Literacy Festival will inspire multiple audiences how to foster environmental justice, literacy, and stewardship in our classrooms and communities. Your generous donation will allow us to pay stipends for guest speakers and put books in the hands of children!
Hosted by the Nature Generation, Seidel School of Education, SU Libraries, and the Educators' for Social Justice Student Club.