We are so proud of all our 50,000-plus graduates who are living and working around the world. Each and every one of you automatically is part of the SU Alumni Association. Please take full advantage of the benefits we have to offer!
If you are interested in hosting and assisting in planning an alumni event in your area or a reunion of a specific student group or club that you were involved with as a student, please contact the Alumni Office for further details.
Alumni Homecoming Oct. 28-30, 2022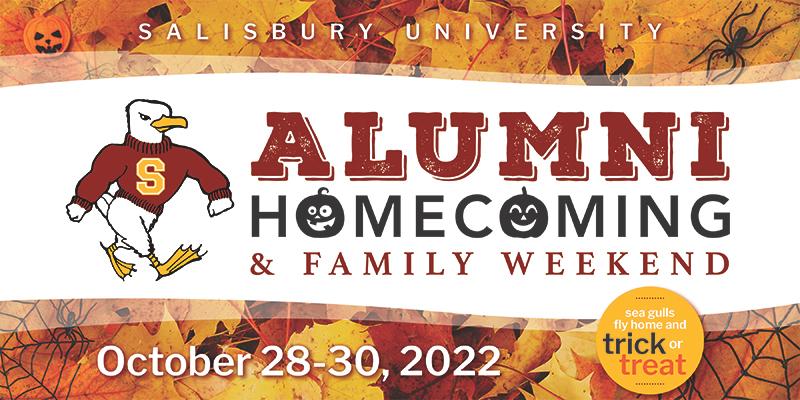 Join us October 28-30 for Alumni Homecoming & Family Weekend. Enjoy a plethora of activities, connect with friends and meet some new ones!
SU Alumni Flocktoberfest
Date: September 17, 2022
Time: 2 - 6 p.m.
Location: Cult Classic Brewery - 1169 Shopping Center Rd. Stevensville, MD 21666
Beer, Food & Music
1972 Football Team 50th Reunion
Date: October 1, 2022
Time: 10:30 a.m. - 5 p.m.
Location:  Wicomico Room in the Guerrieri Student Union, 327 Dogwood Drive, Salisbury, MD 21801
More Details and Registration:
SU Is Coming to Orlando!
Date: Monday, November 7, 2022
Time: 6:30 - 8:30 p.m.
Space is limited; Register early