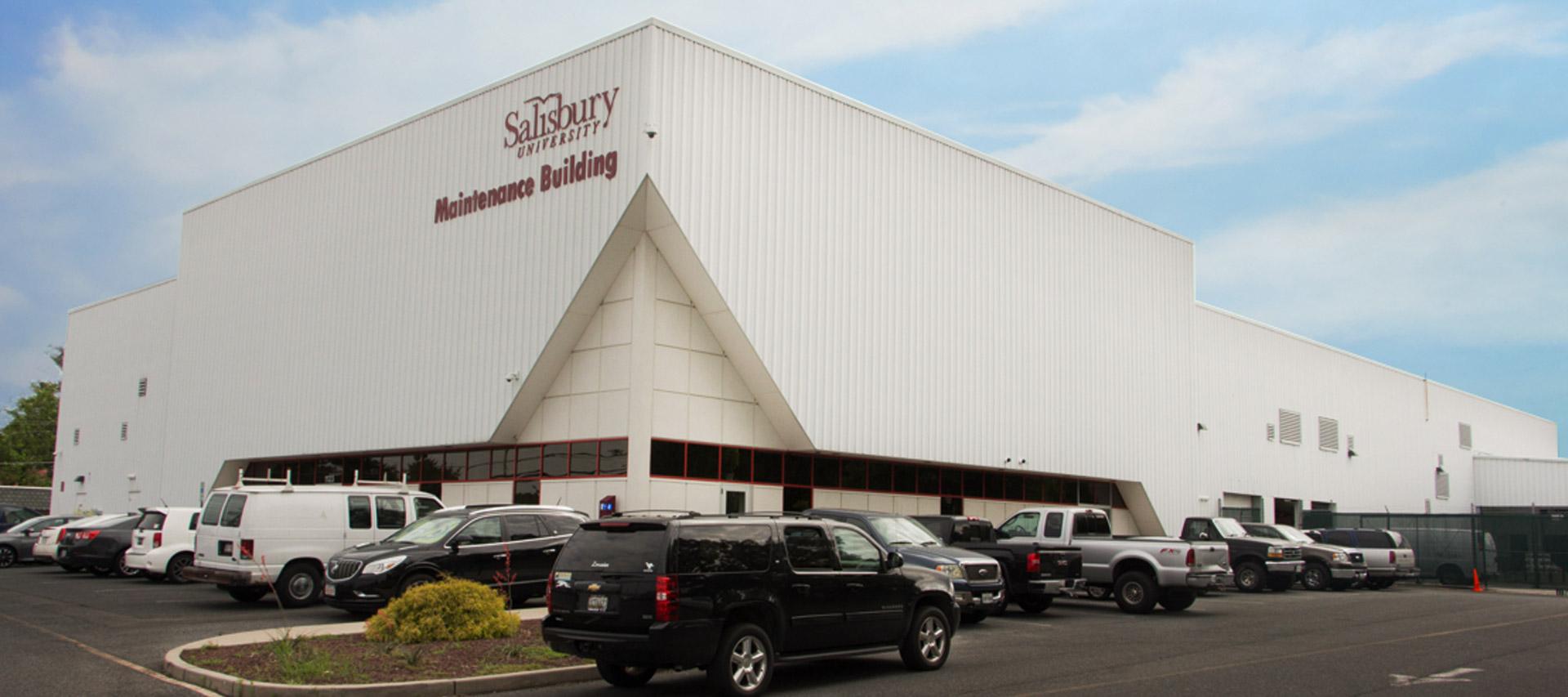 Physical Plant
Salisbury University's Physical Plant maintains SU's buildings, facilities and grounds with the goal of providing a safe, efficient and aesthetically pleasing campus for all students, faculty, staff and our guests.
Let Us Help!
Physical Plant Service Center 410-677-3097
Our friendly staff of professionals are here to keep our campus running smoothly. All requests start with our Physical Plant Service Center, which accepts work request for general building repairs such as heating and air conditioning, power outages and lighting, safety, locks and doors, leaks and plumbing, housekeeping, pest control, furniture repair, recycling, grounds maintenance, and equipment or furniture moves.
Our Hours
Fall/Spring Semester: Monday-Friday, 7 a.m.-4:30 p.m.
Winter/Summer: Monday-Friday, 7 a.m.-4:30 p.m.
For Routine Work Request
The Physical Plant Work Request link is unavailable Thursday 10/20/22. Please call in requests to the Service Center between 7 a.m. and 4:30 p.m. at 410-677-3097. We will resume accepting online work requests at 7 a.m. Friday 10/21/22. For emergencies after hours, please contact University Police at 410-543-6222. Thank you! Please submit an online work request or call 410-677-3097
For Emergency Requests
Please call in all emergency requests to the Physical Plant Service Center at 410-677-3097 during the hours listed above. For emergencies after hours, nights and weekends, please call University Police at 410-543-6222. Emergency personnel will be dispatched. Examples of emergencies are:
Smoke or gas smell
Flooding or overflowing toilets or sinks
Safety or trip hazards such as ice or fallen trees or tree limbs
Electrical power outages
Person trapped in an elevator
Work Order Exceptions
Sometimes the work needed requires a different mode of request instead of the online work request. Exceptions include:
Event-Related Requests: Submit online workorder to Facilities Reservations (410-548-3344)
Bed Lofting: Contact University Housing (410-543-6040)
Cable TV or Telephone Repairs: Call the switchboard at 410-543-6000
Cable TV Moves or Changes: Contact Telecommunications (410-543-6501)
Keys: Submit workorder to University Police (410-543-6222) – They will assign key control numbers and forward to Physical Plant.
Vending Machine Issues: Contact University Dining Services at 410-543-6105
For questions concerning the Physical Plant Service Center, please contact Nancy Birch, Service Center Manager at 410-677-4981 or nebirch@salisbury.edu
Our Offices and Services
It takes a lot of people to keep Salisbury University running, growing and beautiful. Here are the offices that make up the Physical Plant and how they help.
Frequently Asked Questions
Professional Affiliations and Guidance
SU is proud to be affiliated with and receive guidance from a number of professional management, construction and environmental organizations. Learn more about the company we keep!