Student research at Salisbury University has become one of the distinguishing characteristics of our mission and has brought us national recognition. The IRB Committee on Human Subjects Research strongly supports student research so long as it is conceived and carried out in a way that insures the rights of human subjects are protected.
The Committee would like to remind faculty and students alike that any research undertaken by students as part of or related to University courses or activities is subject to review by the committee. That is our charge as mandated by federal statute, the University System of Maryland and our own ethical responsibilities as committee members. (Code of Federal Regulations, Part 46, Title 45 and University System of Maryland Policy on Human Subjects: 105.0 IV-2.10)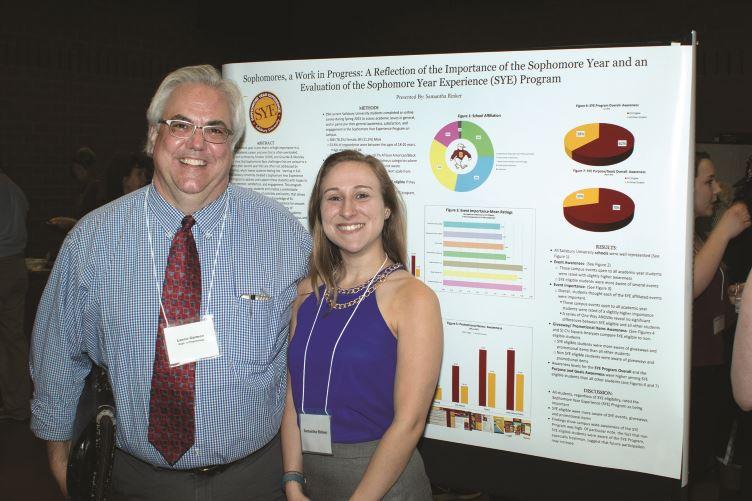 Before you get started
Please keep the following points in mind when working on research proposals for IRB review:
Feasibility: please be certain that your research can be conducted within a semester time frame (if applicable). When planning the study, please do not assume that an IRB application submitted close to mid term will be approved in time for the student to complete the research before the end of the semester.
Deadlines: please see the deadlines listed below regarding the submission of IRB applications and their projected processing time. If the research requires a full review, please plan accordingly.
Responsibility: Your faculty mentor will need to serve as the Principal Investigator. Students in undergraduate and graduate master's programs can serve as student investigators. Students enrolled in graduate doctoral programs can serve with their faculty as co-investigators. All researchers (faculty and students) must attend full committee reviews.
Getting Started
As students, you have many great resources on campus to support your interest in research activities. Undergraduate students are encouraged to connect with the Office of Undergraduate Research and Creative Activity. OURCA provides support to undergraduate students who are preparing, conducting, and presenting their research. Graduate students should connect with faculty mentors within your department of study to guide you through the research process.
Considerations for Protocols
Student Research Mentored by Faculty/Staff
Required Training
Federal Regulations and Salisbury University policy require investigators (students, faculty, and staff) to undergo human subject research training to ensure the protection of research subjects.
SU Researchers must complete the Collaborative Institutional Training Initiative (CITI Program) before they protocol is approved.
*Salisbury University will accept other human subject research trainings (ie. National Institute of Health Training), but training confirmation and certificates must be provided for review.
IRB Templates & Resources
Salisbury University's Institutional Review Board on Human Research (IRB) has provided researchers with sample templates and forms to assist them as they are developing their research protocol applications.