Presidential Citizen Scholars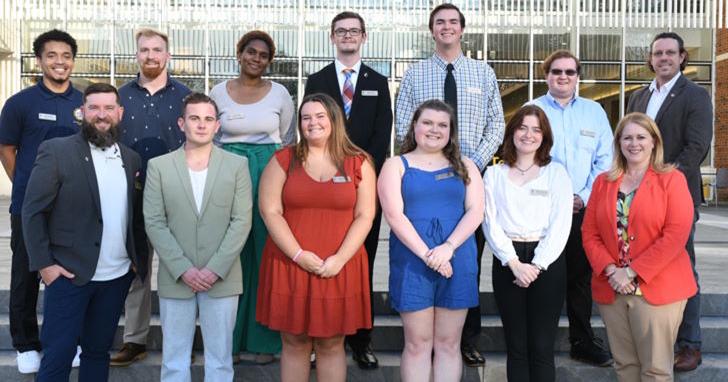 The Presidential Citizen Scholars (PCS) Program prepares students to be community leaders through civic scholarship and community action. Students who have chosen to become PCSs meet with members of the community to identify and research specific issues both groups are passionate about. After researching the chosen issue the community is facing, students work on a PCS Capstone Project. PACE supports these students' projects with funding, connections and other resources. This elite program builds on SU's highest purpose by offering students of all majors and disciplines the opportunity to engage in the life of the community, develop habits of democratic citizenship and become experienced civic leaders.
Each year, there are 15 students chosen to be involved with PCS. This year, they are working on three PCS projects, all of which will make a major contribution to the Salisbury community. Ryan Weaver, a faculty member and lecturer of PACE, instructs the PCS class. He encourages and offers support to the students and their projects.
One PCS project that is currently in progress involves downtown Salisbury. Salisbury University students Elizabeth Wash, Hayden Davis and River Myer are working to have an accessible public restroom put in downtown Salisbury. Not many people are aware of this issue, but there are plenty of people who are affected by it. The three PCSs created an anonymous survey asking about people's experiences without an accessible restroom downtown. After IRB approval, the survey was hand distributed to people, featured on social media and posted all across campus, including dorm rooms and other buildings, as well as the downtown Salisbury area. The students put out this survey to gather information from the community.
One person who completed the survey stated: "I prefer to give my support to areas that are inclusive. Providing an ADA-accessible public restroom would improve my perception of inclusivity in the city." Another person said, "I have young kids and a large family, it is not always the easiest to walk around downtown Salisbury and especially to not have easy access to a public restroom." Elizabeth Wash, a junior who is pursuing a degree in biology - biomedical, has her own disability and explained the troubles she faces on her own regarding an unavailable public restroom downtown. She stated that it is "limiting people" who want to visit downtown Salisbury.
This project was awarded a grant to help boost social media posts, which will spread awareness about this issue. Not only will people with disabilities greatly benefit from this proposal but families as well.
The second project, led by Nero Schrader, Juan Adames, Jaydan Fogo and Ryan Devine, is about homelessness among youth aged 15-24. These students have put together a bag drive to collect luggage for the homeless, put on a career fair (the Next Next event) at the downtown Wicomico Public Library, Sarbanes Branch, and are working to spread awareness about youth homelessness and how it can look different than what you may think. The SU students believe youth homelessness is an important topic that should be addressed, and community resources need to begin to work together on solving this issue. Devine, a senior pursuing a degree in psychology, got the opportunity to present their PCS project at Posters on the Bay in front of Governor Wes Moore. According to Devine, the governor thoroughly enjoyed their poster and the work these scholars have put into fixing this issue.
The third group is working on a bioremediation project, led by seniors Emma Tarquinio, Bryce Machalek and Charles Laird, who are pursuing degrees in political science, biology and elementary education, respectively. The three students discovered that on 1303 Old Ocean City Road there is too much impervious surfacing. What the students have learned is that there's no flood system at this location, and it continues to have a history of flooding. The PCS students want to do something about this impervious surfacing and make a change to benefit the community. The scholars are working with a non-profit organization, Blind Industries and Services of Maryland (BISM), to begin planting greenery where the impervious surfacing is. Also, with the help from the non-profit land trusts, this organization will be supplying trees for the project. Like the accessible bathroom project, these scholars also received external support. A $5,000 grant from Chesapeake Bay Trust is a major contribution to this project.
Having the support from different non-profits and organizations means the world to these students and the Salisbury community. Overall, this project will not just help the community, but it will also benefit BISM, the quality of life for the workers, and the response to fight climate change.
These 10 Presidential Citizen Scholars at Salisbury University, who are also ShoreCorps/ AmeriCorps members, are becoming community leaders and making Salisbury a better place one step at a time.
PCS is open to sophomores in good standing. Learn more about the program and these student projects at www.salisbury.edu/pace.