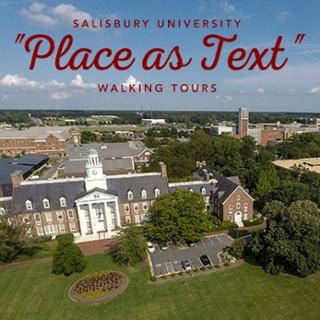 Date: Saturday, August 27, 2022
Cost: $50.00
Place as Text asks you to venture out on foot with a small group to explore a place by "reading" and "mentally mapping" what you discover through observing, listening, and reflecting. Being fully aware in a place teaches us about the people, history, and culture. SU Place as Text offers two strands (thematic walking routes): Salisbury University Campus or Downtown Salisbury.
We provide water bottles, light breakfast, pizza lunch, instructions, and digital maps. Dress comfortably in SU clothing or school colors (maroon and gold).
This event is open to Salisbury University Students, Faculty and Staff