Monday, November 12, 2012
Williams Continues 'Delaware and the Civil War' Lecture Thursday, November 15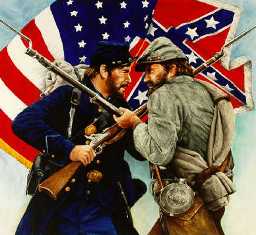 SALISBURY, MD---Both philosophically and geographically, Delaware was caught in the full fury of the Civil War from 1861-1865.

Historian Stan Williams discusses the Confederate spies, rebel raiders, Southern sympathizers and incredible acts of courage that tore apart friends, townships and families within the First State during the second half of the two-part lecture "Delaware and the Civil War."

His presentation is 7 p.m. Thursday, November 15, in the gallery of Salisbury University's Edward H. Nabb Research Center for Delmarva History and Culture, 190 Wayne St.

Admission is free and the public is invited. For more information call 410-543-6312 or visit the Nabb Research Center Web site at http://nabbhistory.salisbury.edu.