Tuesday, September 27, 2011
Villa Speaks on Co-Teaching as Fall Riall Lecturer Monday, October 3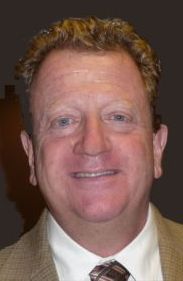 SALISBURY, MD---Dr. Richard Villa has worked with thousands of teachers and school administrators around the world to develop inclusive instructional support systems.

On Monday, October 3, he shares his expertise with the Salisbury community as this semester's E. Pauline Riall Lecturer in Education at Salisbury University. His talk, "The What, Why and How of Co-Teaching," is 7:30 p.m. in Holloway Hall Auditorium. A reception and book signing follow. He also will work with teachers in the community.

Villa has held a number of roles in education, including middle and high school classroom teacher, special educator, special education coordinator, pupil personnel services director, and director of instructional services. He has authored more than 100 articles and book chapters focusing on inclusive education, differentiated instruction, collaborative planning and teaching, and school restructuring.

In addition to developing multimedia kits for teachers, administrators and parents, he has co-edited 12 books. They include Collaborating With Students in Instruction and Decision Making: The Untapped Resource; A Guide to Co-Teaching: Practical Tips for Facilitating Student Learning and Creativity; and Collaborative Learning: The Practical Guide to Empowering Students, Teachers, and Families, among others.

The E. Pauline Riall Lecture Series is named in honor of its founder, the long-time principal and teacher at SU's Campus School. The series' purpose is to bring to the University and community outstanding national lecturers in the field of education.

Sponsored by the Samuel W. and Marilyn C. Seidel School of Education and Professional Studies, admission is free and the public is invited. For more information call 410-543-6393 or visit the Riall Lecture Series Web site at www.salisbury.edu/educationspecialties/riall_lecture.html.