Friday, January 27, 2017
Smithsonian Museum Specialist Salahu-Din Keynotes SU African American History Month Series February 9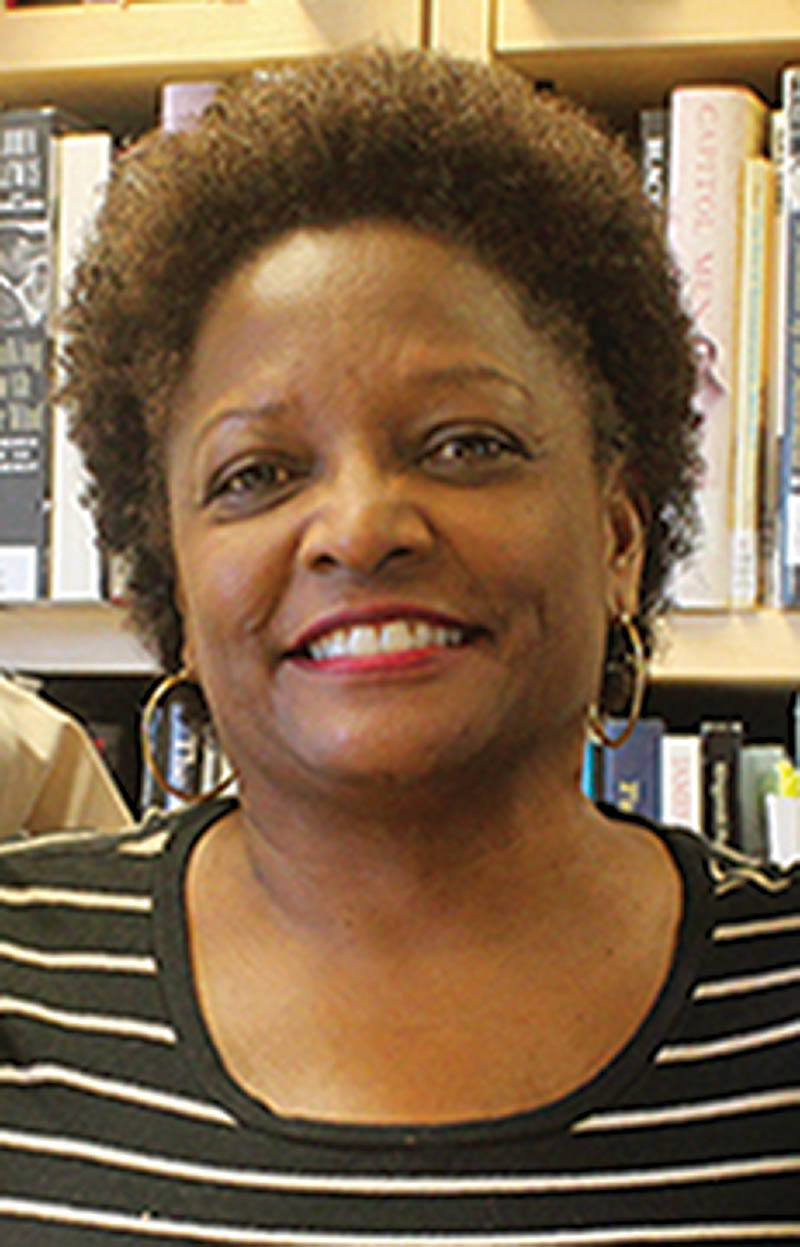 SALISBURY, MD---Two years before the groundbreaking for the Smithsonian Museum of African American History and Culture, Deborah Salahu-Din scoured the nation for items that told the story of the African American experience in the U.S.

On Thursday, February 9, she delivers the keynote in Salisbury University's African American History Month series. Her presentation is 7 p.m. in the Wicomico Room of the Guerrieri University Center.

A Salisbury native and Wicomico High School graduate, Salahu-Din became interested in museum work as a volunteer at Baltimore's Great Blacks in Wax Museum, where she served as founding director from 1988-1992. Then she was a consultant in the schematic design and design development phases for the city's Reginald F. Lewis Museum from 1997-2002.

She also consulted for the National Park Service's Booker T. Washington National Monument in Hardy, VA, before joining the Smithsonian Institution in 2010. Once there, her mission was to find many of the items that would comprise the Museum of African American History and Culture's inaugural exhibits once the facility opened in 2016.

"I spent two years speaking with people about an institution that was still an idea," she said, adding that the project's parent organization made her job a little easier: "We had the Smithsonian brand even when we didn't have a physical structure."

That helped ease the minds of some owners of historical memorabilia she found who otherwise may have been reluctant to lend or donate their items for display. At the Smithsonian, they knew their treasures would be taken care of and well preserved even before being placed on a national stage.

"Being able to show it to thousands of people is much better than letting it sit in their houses," Salahu-Din said.

Among her favorite pieces she collected are personal items from Dr. Ben Carson, the acclaimed neurosurgeon-turned-presidential candidate and now U.S. secretary of housing and urban development nominee, whom she also interviewed. Photos and physical mementoes showcase not only his medical career, but his commitment to education, she said.

Other highlights include a 1920s floor-model paper cutter once used at the offices of the Baltimore Afro-American, helping to represent the importance of the African American press in the fight for civil rights, and early 1900s artifacts from the Boston headquarters of the Prince Hall African Masonic Grand Lodge.

She also enjoyed collecting items showcasing the African American faith community beyond Christianity, including Islam and Judaism. The search for these relics, in particular, took her from New York to Atlanta, Chicago, Los Angeles and Fresno, CA.

Some items were found closer to home. Though she now lives in Baltimore, she returned to Salisbury for some of the items on display at the museum, including a photo of her father, former Wicomico County Councilman Ed Taylor, serving in the U.S. Army in Inchon, Korea, at age 19 in 1952. It is among those rotating in the facility's "Faces of Those Who Served" exhibit. Taylor wrote a memoir about his experience during that time, Just God and Me: a Korean War Veteran Remembers, in 2006.

Another Salisbury artifact Salahu-Din collected for the museum has a darker — but no less important — connection to Salisbury: a section of the rope used in the 1931 lynching of Matthew Williams, a local laborer accused of killing his employer in a wage dispute.

A vigil recently was held on the lawn of the Wicomico County Courthouse, where the event took place, to mark the 85th anniversary of the injustice, the second-to-last such incident on record in Maryland. The rope is displayed in an exhibit on the use of violence against African Americans as an intimidation tactic.

Salahu-Din said such incidents are important to remember in today's social climate, which has seen outcries against police violence and the rise of the Black Lives Matter movement. Museums such as the Smithsonian have a duty to tell the unvarnished truth of history, she added.

Sponsored by SU's Multicultural Student Services Office and African American History Month Committee, admission to her talk is free and the public is invited. For more information call 410-548-4503 or visit the SU website at www.salisbury.edu.