Friday, August 24, 2012
Shantyboats, Gunning Clubs Exhibit at Nabb Research Center August 27-December 4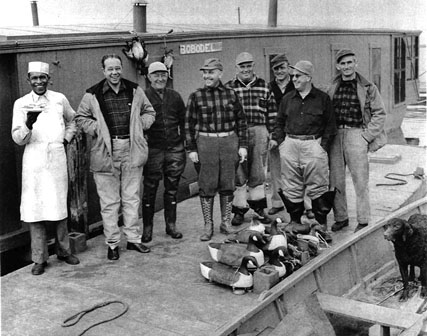 SALISBURY, MD---The waterfowling tradition of "gunning" on the Delmarva Peninsula's seaside is uniquely American.

Salisbury University's Edward H. Nabb Center for Delmarva History and Culture depicts the evolution of the shantyboat to these now-defunct, land-based clubs through the exhibit "When Freedom Seemed as Endless as the Marsh" August 27-December 14 in the center's gallery.

Local historian Pat Russell presents an overview of the display 7 p.m. Thursday, August 30.

Once plentiful, these barrier island-based organizations were curtailed by decreasing numbers of waterfowl in the Chesapeake Bay and surrounding areas. In addition to images, oral history collections allow the exhibit to tell the story of gunning in the words of those who experienced it.

Gallery hours are 1-4 p.m. Mondays, Wednesdays and Fridays, closed holidays. Admission is free and the public is invited.

For more information call 410-543-6312 or visit the Nabb Research Center Web site at http://nabbhistory.salisbury.edu.