Tuesday, February 26, 2008
'Shadow Play' Exhibit Comes to SU March 7-April 2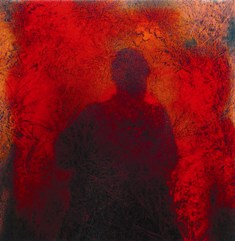 SALISBURY, MD---The art of the shadow comes to the Atrium Gallery of Salisbury University's Guerrieri University Center during the exhibit "Shadow Play," hanging March 7-April 2. An opening reception is 5-7 p.m. Friday, March 7.
Featuring the works of artist Clytie Whitson Taylor, the exhibit includes experimental photos of shadows taken at different times of the day, overlaid and mixed with layers of color to influence the viewers' perception of the images. Several series are shown, using varied combinations of photography and mixed media.
According to Taylor, pop culture references from her youth helped influence the series: "As a child, I listened to the radio program The Shadow Knows, read the poem 'Me and My Shadow' and imagined fantastic beings lurking in the ambiguous cast shadows. As an adult, my interest in shadows has not diminished and I am still fascinated by cast shadows of things unseen inside the picture frame."
Taylor earned her B.A. at Penn State and M.F.A. at the Maryland Institute College of Art (MICA). Formerly a teacher in Wicomico County Public Schools' Visual and Performing Arts Program, she currently teaches design principles at SU.
A member of the MICA Alumni Council and Artists' Co-op, she has taught printmaking at the Maryland Summer Center for the Arts and etching, serigraph, monotype and drawing at SU. Taylor has exhibited at invitational and juried shows throughout Maryland, including the Government House in Annapolis and the Point Gallery in Baltimore.
Atrium Gallery hours are 10 a.m.-4 p.m. Monday-Wednesday. Admission is free and the public is invited. For more information call 410-548-2547 or visit the SU Web site at www.salisbury.edu.