Monday, October 7, 2013
Seidel Representatives Explore Social Work Education at the White House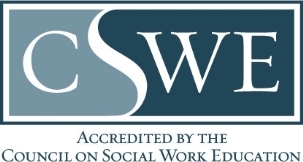 SALISBURY, MD---Social work education was the focus of a recent White House briefing attended by two Salisbury University representatives.

Dr. Cheryl Parks, dean of the Samuel W. and Marilyn C. Seidel School of Education and Professional Studies, and Dr. Deborah Mathews, chair of the Social Work Department, participated in the Council on Social Work Education event on "Addressing the Social Determinants of Health in a New Era: The Role of Social Work Education."

"Our discussions focused on preparing the next generation of social work practitioners and understanding the future of health care, which includes social work, in the United States," Parks said.

Panels of White House and federal agency officials explored such topics as shifting U.S. demographics and ensuring care for all, new health care expectation, the national dialogue on mental health, and building a workforce that includes social workers to meet health care needs.

For more information call 410-543-6030 or visit the SU website at www.salisbury.edu.