Friday, January 30, 2015
Sea Gull Century Awards Over $5K in Student Scholarships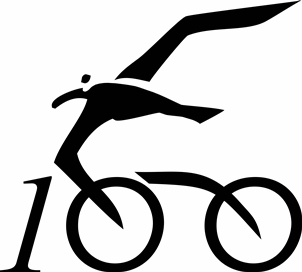 SALISBURY, MD---From staffing rest stops to providing medical services, Salisbury University students volunteer hundreds of hours annually to help welcome over 7,000 cyclists for the Sea Gull Century bike ride.

In return, part of the proceeds from the 2014 ride provided over $5,000 in scholarships for 13 students. All were participants or volunteers.

They included seniors William Castor, an exercise science/chemistry major from Mount Airy, MD; Rita Donson a Spanish/education major from Darnestown, MD; Rob Close a computer science/mathematics major from Delmar, MD; and Rebecca Himes an athletic training major from Frederick, MD.

Also juniors Rebecca Early, a physical education/mathematics major from Mardela Springs, MD; Janae Fontaine, a management major from Salisbury; Nicole Perez, an exercise science major from Jamestown, RI; James Whalen, a physical education major from Damascus, MD; Korinna Sachs, an athletic training major from Baltimore; and Dustin Colbert an athletic training major from Damascus, MD.

And sophomores Catherine Raley, an exercise science/allied health major from Ridge, MD; Megan Caudill, a nursing major from Forest Hill, MD; and Megan Findle, an exercise science major from White Hall, MD.

Selected annually by a Sea Gull Century committee, students must have a minimum 3.0 grade point average. This year's recipients were awarded $400 toward their academic needs for the spring semester.

For more information call 410-677-5416 or visit www.seagullcentury.org.