Thursday, February 13, 2014
Sea Gull Century Art Contest Entries Sought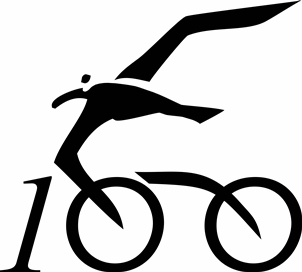 SALISBURY, MD---Salisbury University has announced the return of the Sea Gull Century Art Contest.

Organizers are searching for an artist to create an image to be featured on T-shirts and promotional materials for the 2014 Century, scheduled Saturday, September 27.

"The selection of a Sea Gull Century print was a revered tradition for over a decade, and we are pleased to offer this opportunity once again," said Amy Waters, Century coordinator.

Entry deadline is 5 p.m. Monday, March 10. The Sea Gull Century Committee will review submissions by Friday, March 21.

Submissions must be original and include a seagull and a bicycle, and should reproduce well. Designs should not include text or non-SU related names and logos. Any medium is permissible, including oil, acrylic, watercolor, charcoal, pen and ink, colored pencil, mixed media or computer illustration. Works should be 11 inches by 17 inches, and no larger than 22 inches by 34 inches. Digital submissions should be high-resolution files (300 dpi, tiff or eps).

The winner receives prizes including $250 and samples of merchandise featuring the design.

Entries should be delivered to: Sea Gull Century, Salisbury University, Foundation House, 1308 Camden Ave., Salisbury, MD 21801, or e-mailed to acmccoy@salisbury.edu. Submissions should include the artist's name, address and phone number, and the location or description of the image.

For more information contact Alanna McCoy at 410-548-2775 or visit the Sea Gull Century website at www.seagullcentury.org.