Thursday, April 21, 2016
Salisbury Symphony Orchestra Performs 'American Celebration' Concert May 14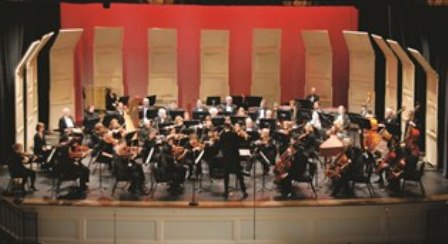 SALISBURY, MD---The Salisbury Symphony Orchestra at Salisbury University (SSO) presents its 30th anniversary Spring Concert, "American Celebration," 7:30 p.m. Saturday, May 14, in Holloway Hall Auditorium.

Directed by Dr. Jeffrey Schoyen, the event is the culminating concert in SU's annual Spring Music Festival, "¡Viva las Americas!"

The Capitol Quartet returns to join the SSO for the concert. The group first performed here in 2013.

Comprised of saxophonists Christopher Creviston (soprano), Joseph Lulloff (alto), David Stambler (tenor) and Carolyn Braus (baritone), the quartet has earned critical acclaim during concerts with the Baltimore Symphony Orchestra, Cincinnati Pops, U.S. Air Force Heritage of America Band and U.S. Continental Army Band, among others.

Composer Marvin Hamlisch, after playing with the Capitol Quartet, said, "Their fabulous sound, professionalism and innovating program all combine for a wonderfully entertaining musical experience." The Baltimore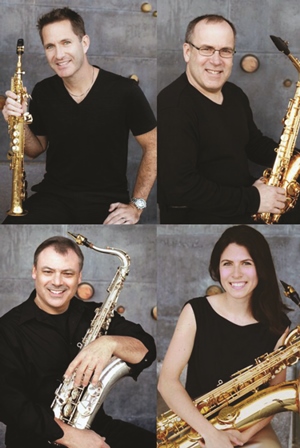 Sun has called the group "top-notch." The Cleveland Plain Dealer said, "The Capitol Quartet are capital players."

With the SSO, its members perform William Bolcom's Concerto for Four Saxophones and Orchestra. Other selections include Duke Ellington's "It Don't Mean a Thing (If It Ain't Got That Swing," Leroy Anderson's "Bugler's Holiday" and Louis Prima's "Sing, Sing, Sing."

Admission is $25, $20 for seniors age 60 and older, $10 for SU faculty and staff, and $5 for students and children 18 and under. Advance tickets are available online at www.SalisburySymphonyOrchestra.org and at the Guerrieri University Center Information Desk.

As part of the 30th anniversary celebration, Erick Sahler Serigraphs Co. has created a special SSO print. Inspired by Gerhard Richter's stained-glass window art in Germany's Cologne Cathed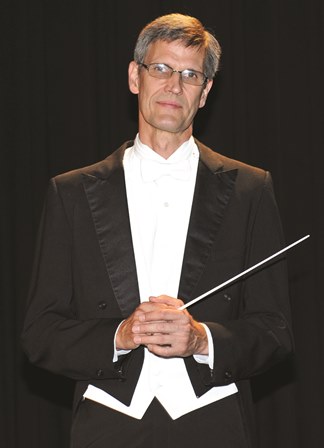 ral, the artwork represents 30 unique parts of the orchestra's history, including founding director Thomas Elliot, current director Schoyen, performances with Neil Sedaka and the Moody Blues, and its sold-out concert at Baltimore's Meyerhoff Symphony Hall.

Only 100 of the 16-by-20-inch prints are available. Cost is $250 for signed prints, $100 for unsigned prints.

The SSO also hosts the murder mystery dinner "Murder in Three Movements," presented by Get A Clue! Productions, at 6:30 p.m. Saturday, June 4, in the Dorchester Room of SU's Commons. Tickets are $75 per person, including buffet dinner and show.

Proceeds from the print sales and dinner benefit the SSO's new Performance Fund, which will be used to continue bringing guest musicians like the Capital Quartet to Salisbury to perform with the orchestra. Long-time benefactors Peter and Judy Jackson have issued a challenge grant, matching money raised for the fund up to $25,000. The goal is $50,000.

To order prints or murder mystery dinner tickets, or for more information, call 410-548-5587 or email Tammy Kilgore, SSO manager, at twkilgore@salisbury.edu.