Wednesday, June 18, 2014
SU's Wright to Perform at Easton Juneteenth Celebration Friday, June 20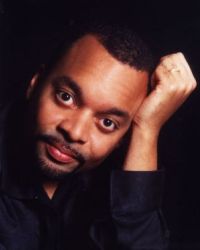 SALISBURY, MD---Dr. John Wesley Wright of Salisbury University's Department of Music performs during the fourth annual Juneteenth Celebration, hosted by the Academy Art Museum and Frederick Douglass Honor Society in Easton, MD, Saturday-Sunday, June 20-21.
Wright sings during the opening reception from 6-8 p.m. Friday at the museum, 106 South St.
A member of the acclaimed American Spiritual Ensemble, he is coordinator of SU's voice and opera workshop programs and co-director of the Broadway program for the Maryland Summer Center for the Arts. He regularly tours as a soloist and with professional ensembles throughout the United States, Japan and Europe, including a concert last year to celebrate the 50th anniversary of President John F. Kennedy's visit to Ireland.
SU is represented on the Juneteenth Celebration planning committee by Dr. Clara Small, retired professor of history. Small is well known for her presentations and writings on African-American and women's history on the Eastern Shore and beyond. She is a member of the Governor's Commission to Study the Legacy of Slavery in Maryland, among other boards and organizations.
For more information about the festival, visit www.academyartmuseum.org. For more information about SU call 410-543-6030 or visit the SU website at www.salisbury.edu.