SU's Thomas, Diriker Draw Accolades for CASE Presentation
Wednesday February 29, 2012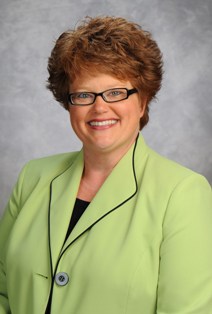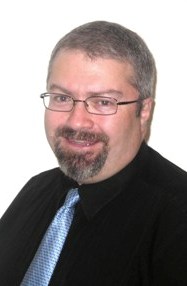 SALISBURY, MD---For the two Salisbury University administrators who were presenting at the Council for Advancement and Support of Education (CASE) District I and II Joint Conference in New York, it could have been a stellar moment—or not.
They were following a similar presentation by an Ivy League university—one of the most prominent in the world—nevertheless, SU's topic captured the attention of the conference. Signup attendance was nearly twice the size of the assigned room's capacity and their session had to be moved to a larger space. It was also technical and, for university users, cutting-edge. Would it work? Would it live up to its promise? Could a medium-sized public rural Maryland campus, which prides itself on undergraduate education, hold its own with a billion-dollar private research Ivy?
Well, when it comes to "Building a Better Dashboard" the answer is "yes!" "When you look at a dashboard, all of the information coming from the car's engine is right in front of you," said Dr. Memo Diriker, director of the Business, Economic And Community Outreach Network (BEACON) in SU's Franklin P. Perdue School of Business. "Same here." Diriker isn't talking about cars, however: he's talking about information—and lots of it. His engine is the reams of statistics, charts, "boring PDF documents and unreadable spreadsheets" University administrators are expected to absorb in making critical decisions, formulating policy and building public—and donor—support.
What he and his colleague, Dr. Rosemary M. Thomas*, vice president of advancement and executive director of the SU Foundation, Inc., proposed to their audience is taking new, low-cost, off-the-shelf software design tools, and using them to make "stunningly dynamic, interactive online dashboards. On one dashboard, we can have the equivalent of 400 different spreadsheets" created by university institutional research offices, Diriker said.
We've seen dashboards before, said Thomas, "but Memo's are more sophisticated. A picture is worth a thousand words with a million-dollar donor. To depict graphically something a potential donor cares about in a manner which is dynamic and eye-catching—it's exciting."
Real-time mobile color charts and popup tables don't sound like something worth salivating over. Haven't private corporations been using them for years? Aren't they routine on CSI and in movies? The military has utilized them in war games for some time.
For Diriker and Thomas, however, that's the point. He said campuses like Salisbury are now able to compete with better funded research institutions because new software makes cutting-edge dashboards more affordable. In a world where time is money, executives, including those on campuses, appreciate the program's ability "to turn massive amounts of data into digestible information," Diriker said. (He uses SAP Crystal Dashboard Design.)
Because these programs work in real time and are interactive, they immediately can provide "a historical perspective, current status and future projections" on key issues of concern to the university, said Thomas. They may include such critical areas as budget, enrollment trends, retention and graduation rates, alumni placement and salary data, and donor giving. There is an "aha moment of surprise" when voluminous information is condensed into a concise graphic image which can then change in response to questions, she said.
Or, as one observer noted, they're like the magical, animated, talking paintings of Harry Potter.
"This is a prime example of what non-profits can learn from for-profits," Thomas added and Diriker agrees. Working with SU's Eastern Shore Regional Geographic Information Systems Cooperative, BEACON is bringing this technology to Maryland government and non-profit sectors, particularly in the field of economic development. People are taking notice including the Governor's Office, which would like to use it during an upcoming meeting of the National Governors Association, Diriker said.
Ironically, the rural university may be a leader in cutting-edge dashboards. Judging from the conference response, Diriker and Thomas have touched upon a genuine need. Following the presentation they were inundated with business cards and requests to speak at other campuses. CASE has invited them back to next year's conference. They recently learned that the presentation was rated "stellar" by participants, a ranking academics rarely give to one another. Now that's magical.
For more information call 410-543-6030 or visit the SU Web site at www.salisbury.edu.
*Dr. Thomas recently left Salisbury to become vice president of advancement and executive director of the foundation at Florida Gulf Coast University.