SU's Ravizza Helps U.S. State Department with Sports Diplomacy
Thursday September 28, 2017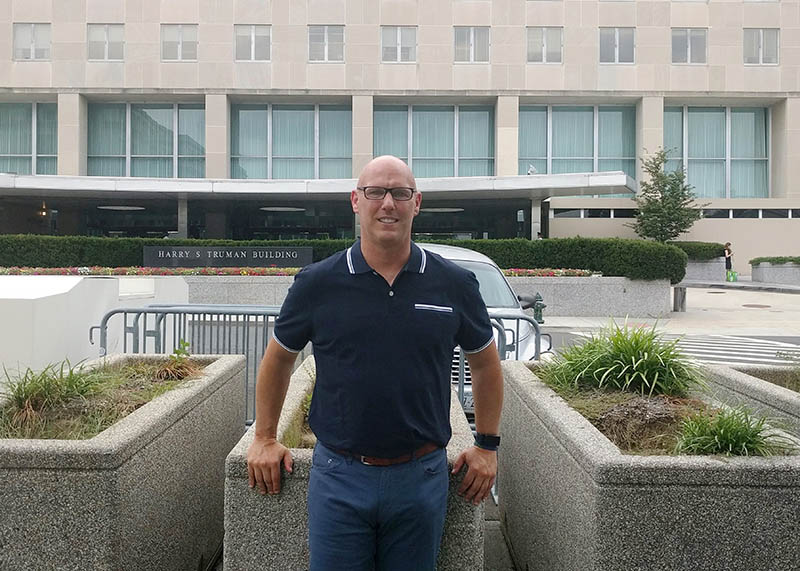 SALISBURY, MD---Can sports increase dialogue and cultural understanding between people around the world? The U.S. State Department believes so – and has tapped Salisbury University's Dr. Dean Ravizza to assist.
Ravizza is serving its Sports Diplomacy Division in the unique role of special program facilitator. Recently, for a 10-day Israeli/Palestinian basketball program, he designed a series of lectures and activities emphasizing concepts such as negotiation, teamwork and group dynamics. He engaged the ethnically diverse participants in teambuilding and conflict resolution through sports, physical activity and recreational opportunities, aiming to develop relationships within the group.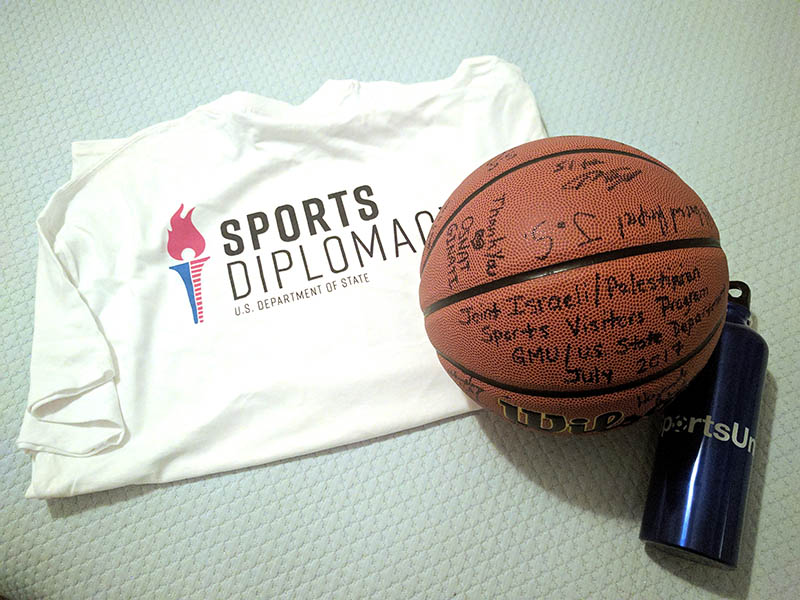 Ravizza was the main point of contact between staff from Embassy Tel Aviv and Consul General Jerusalem and program personnel for all non-logistical issues that arose between participants. The outcomes of the program were viewed favorably by the State Department office and foreign staff; both commented on Ravizza's positive impact. He will continue to serve in this role for future division efforts.
At SU, Ravizza is a professor in the Health and Sports Sciences Department and a senior research practitioner in the Bosserman Center for Conflict Resolution. He has predicated his career on the idea that sports can bring people together in a social space while creating and enhancing relationships through activities of shared interest. His long-term research and extensive fieldwork has focused on using sport to help children and youth who are affected by armed conflict, refugees or facing other vulnerabilities. Previously, he worked with the Sports Diplomacy Division to host a youth basketball program at SU in 2012 for visitors from the Democratic Republic of Congo.
The Sports Diplomacy Division is one of several within the State Department's Bureau of Educational and Cultural Affairs. It uses sports to expose foreign participants to American culture and link them with U.S. sports professionals and peers. In turn, Americans learn about foreign cultures and the challenges of young people from other countries. The division has involved thousands of people from over 100 countries in sports exchanges. In addition, it manages the Sports Envoys Program and Global Sports Mentoring Initiative, working in cooperation with the U.S. Olympic Committee and others to provide coaches and athletes with opportunities for sports clinics, community outreach, and dialogue on leadership and diversity.
For more information see https://eca.state.gov/programs-initiatives/initiatives/sports-diplomacy. For more information about SU, call 410-543-6030 or visit www.salisbury.edu.
SHARE