SU's Ragan, Dwyer Speak on 'The Ghosts of Kings' Thursday, March 7
Thursday March 7, 2013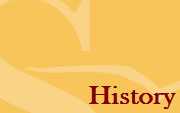 SALISBURY, MD---Drs. Elizabeth Ragan and Linda Dwyer, anthropologists in Salisbury University's History Department, discuss their research during an informal gathering 5:30-7 p.m. Thursday, March 7, in the Holloway Hall Social Room.
Ragan speaks on "The Ghosts of Kings: Cultural Fusion, Ethnogenesis and the Dalraida Scots." Dwyer presents "The Multiple Lives and Identities of Yuki Chen: A Young Chinese Woman's Journeys to Survive Poverty, War and Globalization."
Following their presentations, those attending are invited to chat about anthropological opportunities at SU and beyond. Pizza and soda will be served.
For more information call 410-543-6030 or visit the SU Web site at www.salisbury.edu.
SHARE