Tuesday, February 23, 2016
SU's Master of Social Work Among '50 Most Affordable' on East Coast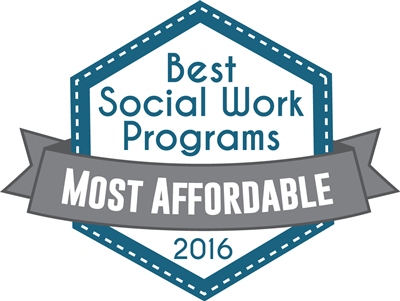 SALISBURY, MD---Salisbury University has one of the "50 Most Affordable Accredited M.S.W. Programs in the East," according to the BestSocialWorkPrograms.com website.
SU and its Master of Social Work were ranked at No. 19 on the list, which included campuses from Florida to Maine.

Editors noted that "The school's Social Work program offers an affordable M.S.W. degree that is also recognized as among the top 175 graduate social work programs." This is based on data from U.S. News & World Report, which ranks SU as the 71st Best Regional University in the North.

SU's M.S.W. is offered on campus and online. It also is available at five satellite sites, including one in Germany and four across Maryland (Cecil College, Eastern Shore Higher Education Center at Chesapeake College, University System of Maryland at Hagerstown, and Southern Maryland Higher Education Center).

This BestSocialWorkPrograms.com ranking was compiled using data on geographic location, accreditation and tuition from the National Center for Education Statistic's College Navigator tool. The website's goal is to share academic and career options in the social work field to assist students in achieving professional goals.

For more details about SU's M.S.W. visit www.salisbury.edu/socialwork/programs/msw/msw.html. For more information about the University, call 410-546-6030 or visit the SU website at www.salisbury.edu.