Thursday, November 3, 2011
SU's Leasure Speaks on 'Zeus, Thor and Christ: Divine Fusion in Milton's 'Paradise Lost'' Thursday, November 10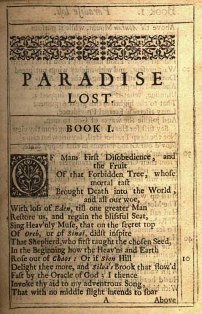 SALISBURY, MD---Dr. T. Ross Leasure speaks on "Zeus, Thor and Christ: Divine Fusion in Milton's Paradise Lost" 7 p.m. Thursday, November 10, in the Great Hall of Salisbury University's Holloway Hall.
His talk is part of this semester's Distinguished Faculty Lecture Series.
In his presentation, Leasure discusses how, just as Milton borrowed from Classical mythology to characterize his Christ, the Icelandic translator of Paradise Lost reconfigured the Son in line with the mythology of his own Viking ancestors.
Leasure is an associate professor of Medieval and early modern English literature at SU. He has published several articles on Old English poetry and aspects of Paradise Lost. He has received grants and honors including the SU Foundation Grant, Martin Sampson Teaching Award and Falkenau Teaching Award. He earned his Ph.D. in English from Cornell University.
Sponsored by the Office of Cultural Affairs, admission to his presentation is free and the public is invited. For more information call 410-543-6271 or visit the SU Web site at www.salisbury.edu.