SU's John Wesley Wright Presents 'Sing for Freedom' March 28
Wednesday March 14, 2018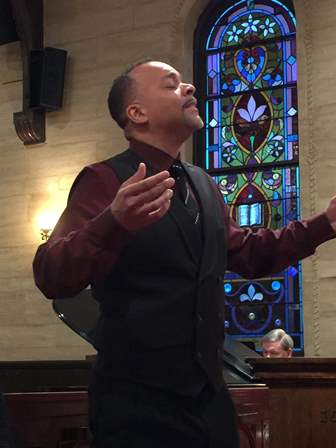 SALISBURY, MD---Dr. John Wesley Wright of Salisbury University's Music, Theatre and Dance Department leads "Sing for Freedom," a participatory program highlighting traditional African American songs sung during the 1960s civil rights movement, on Wednesday, March 28.
His presentation is 6:30 p.m. in the Patricia R. Guerrieri Academic Commons Assembly Hall.
Wright's program precedes the talk "The Civil Rights Movement of the 1960s: A Legacy for Today" with noted civil rights leader Diane Nash at 7 p.m.
One of the movement's most prominent forces, Nash helped desegregate lunch counters in Nashville, TN, in the late 1950s and early '60s, co-founded the Student Nonviolent Coordinating Committee and organized the Freedom Rides to call attention to the need to desegregate bus stations in the South. She was recognized by the Rev. Dr. Martin Luther King Jr. for her desegregation and voting rights efforts in Birmingham and Selma, AL, in the mid-'60s.
Admission is free and the public is invited. For more information call 410-543-6030 or visit the SU website at www.salisbury.edu.
SHARE