Thursday, September 19, 2013
SU's Grodzicki Earns USM Board of Regents Staff Award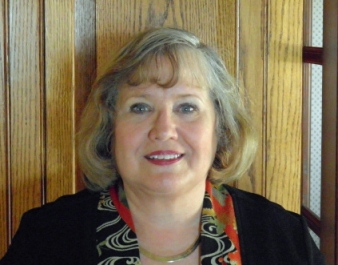 SALISBURY, MD---Brenda Grodzicki is known for devoting "acute attention" to the operations of Salisbury University's 40-year-old academic journal, Literature/Film Quarterly.

For her efforts, she recently received one of the University System of Maryland's highest honors: the Board of Regents Staff Award for Excellence.

Recognized specifically for Effectiveness and Efficiency, Grodzicki has been the journal's business manager and copy editor for the past decade. She was applauded for developing and implementing a plan that allowed it to earn over $10,000 in additional royalty funds during the last fiscal year and this one.

"Her ability to increase revenues has provided stability to the publication at a time when the economics of such operations are causing many to cease operations," said SU President Janet Dudley-Eshbach. She praised Grodzicki for "generating new resources to continue and enhance academic initiatives" while bringing "international attention" to SU and the USM.

Literature/Film Quarterly is "one of the oldest and most prestigious academic journals in film and literary studies," said one of its editorial board members. Grodzicki's success resulted from her careful negotiations of contracts with three companies that allow LFQ contents to be accessed online by scholars worldwide. Using a combination of "tact, humility, common sense and firmness," Grodzicki doubled royalties from one vendor, and increased two others by more than 30 percent. Such online databases provide roughly a third of the journal's income.

"Whether she is engaged with assisting scholars who are publishing their work in our pages, managing our budget as we attempt to navigate the increasingly complex balance between print subscriptions and digital databases that every academic journal now faces, or performing even mundane office tasks, Ms. Grodzicki gives attention to every detail and contributes her considerable intelligence and skill," said Dr. David Johnson, journal co-editor. Fellow co-editor, Dr. Elsie Walker, who nominated Grodzicki for the award, added that her accomplishment "ensures the financial sustainability of the journal and thus its long-term future. Given that the journal holds subscriptions in over 30 countries, its longevity is important for Salisbury University's international profile."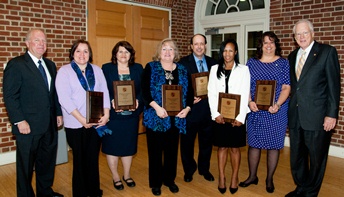 Other nomination letters from contributors and editorial board members also spotlight Grodzicki's positive influence.
One from Southern Illinois University noted that she "often sends me emails indicating that she has not only copyedited my work masterfully, but also carefully read and evaluated my work, which is wonderful, but quite rare for a staff member at an academic journal." Another from the University of Delaware said Grodzicki's "eye for errors is tactful, unobtrusive, yet razor-sharp."
A seven-time contributor from the University of Malta, added: "Not only has Ms. Grodzicki encouraged and supported me as a writer to ensure that my papers are duly proofread, but she personally gets involved with ensuring that the atmospheric images chosen are perfectly placed to enhance the text and the reader's engagement. … Her intelligent comments and insightful remarks have ensured that LFQ remains a well-respected and sought-after academic publication."
Grodzicki earned her Bachelor and Master of Arts in English from SU. Before relocating to Salisbury, she completed all but two classes toward a bachelor's degree in psychology from the University of Rhode Island. She previously worked as a writer and editor in the Public Relations and Publications offices, and also was a graphics specialist at Dresser Industries in Salisbury.
For more information call 410-543-6030 or visit the SU website at www.salisbury.edu.