SU's French Discusses 'After Marriage: New Frontiers for LGBTQ Rights' April 27
Monday April 24, 2017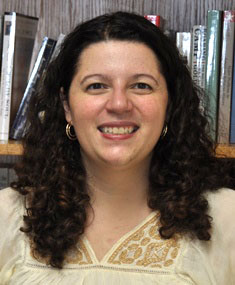 SALISBURY, MD---Dr. Kara French, assistant professor of history at Salisbury University, is the next speaker in SU's "Global Connections, Global Engagement" lecture series.
Her presentation, "After Marriage: New Frontiers for LGBTQ Rights," is 7 p.m. Thursday, April 27, in Fulton Hall Room 111.
French discusses the continuing fight for LGBTQ civil rights in the wake of Obergefell v. Hodges, the landmark 2015 Supreme Court decision that legitimized same-sex marriage. Topics include transgender rights and activism, LGBTQ politics internationally and the emerging asexuality movement.
Sponsored by the History Department, admission is free and the public is invited. For more information call 410-543-6245 or visit the SU website at www.salisbury.edu.
SHARE