Friday, March 3, 2017
SU's Adventures in Ideas: Humanities Seminar Spring Series Presents 'Cabaret in Context' April 1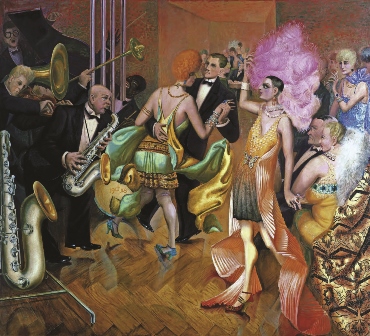 SALISBURY, MD---Salisbury University's spring Adventures in Ideas: Humanities Seminar Series concludes with "Cabaret in Context: Culture and Politics Between the Wars."

The presentation is 10 a.m.-3 p.m. Saturday, April 1, in Patricia R. Guerrieri Academic Commons Room 430K. Presenters include Drs. Tom Goyens, associate professor of history; Victoria Pass, assistant professor of art; and Leanne Wood, faculty director in the SU Honors College.

Held in connection with the Bobbi Biron Theatre Program's production of Cabaret, the seminar explores the tumultuous politics and vibrant culture of Germany and Europe following World War I.

Presenters also examine the musical and visual culture of Berlin, Germany's cabaret scene, the tensions between old and new in Weimar, Germany, and the history of the Broadway musical production as a product of the 1960s and as a perennially provocative revival.

Sponsored by the Charles R. and Martha N. Fulton School of Liberal Arts and Whaley Family Foundation, the Adventures in Ideas series is designed to replicate the college learning experience without grades or tests.

Admission is $30, including breakfast and lunch. Advance registration is required. To register call 410-543-6450 or e-mail dmcarey@salisbury.edu.



Directed by Dr. T. Paul Pfeiffer of the Music, Theatre and Dance Department, the Bobbi Biron Theatre Department's production of Cabaret is Thursday-Sunday, March 30-April 2 and April 6-9. Curtain is 8 p.m., 2 p.m. Sundays. The play is for mature audiences only.

Admission is $12, $9 for seniors, students and SU alumni with ID. Tickets are available online at www.salisbury.edu/theatreanddance. Tickets also may be purchased through the SU Box Office, Fulton Hall Room 100.

For more information visit the SU website at www.salisbury.edu.