Thursday, August 22, 2013
SU Students Volunteer During Move-In Day
SALISBURY, MD---Salisbury University student volunteers helped more than 1,000 new students into their new homes at SU during Move-In Day. They assisted families with moving everything from televisions to bicycles — and lots of boxes — to residence halls throughout campus.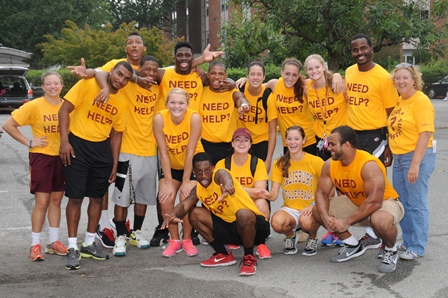 SU students and staff spent their morning approaching families with two welcome inquiries: "Got questions?" and "Need help?"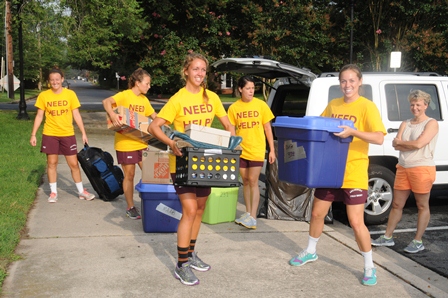 Members of the SU field hockey team helped unpack boxes and totes.
Student-athletes were on hand to "welcome the flock" of new students to campus.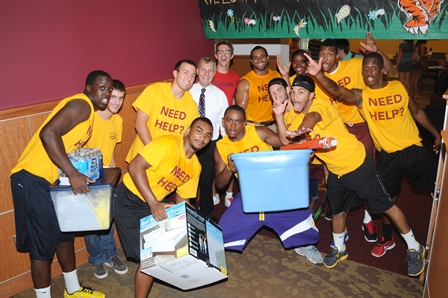 SU Football team members spent a lighthearted moment with Vice President of Student Affairs Dane Foust.