Thursday, August 3, 2017
SU Libraries Hosts 'Our Transdisciplinary World: Technology, Science and the Humanities' Exhibit August 28-December 22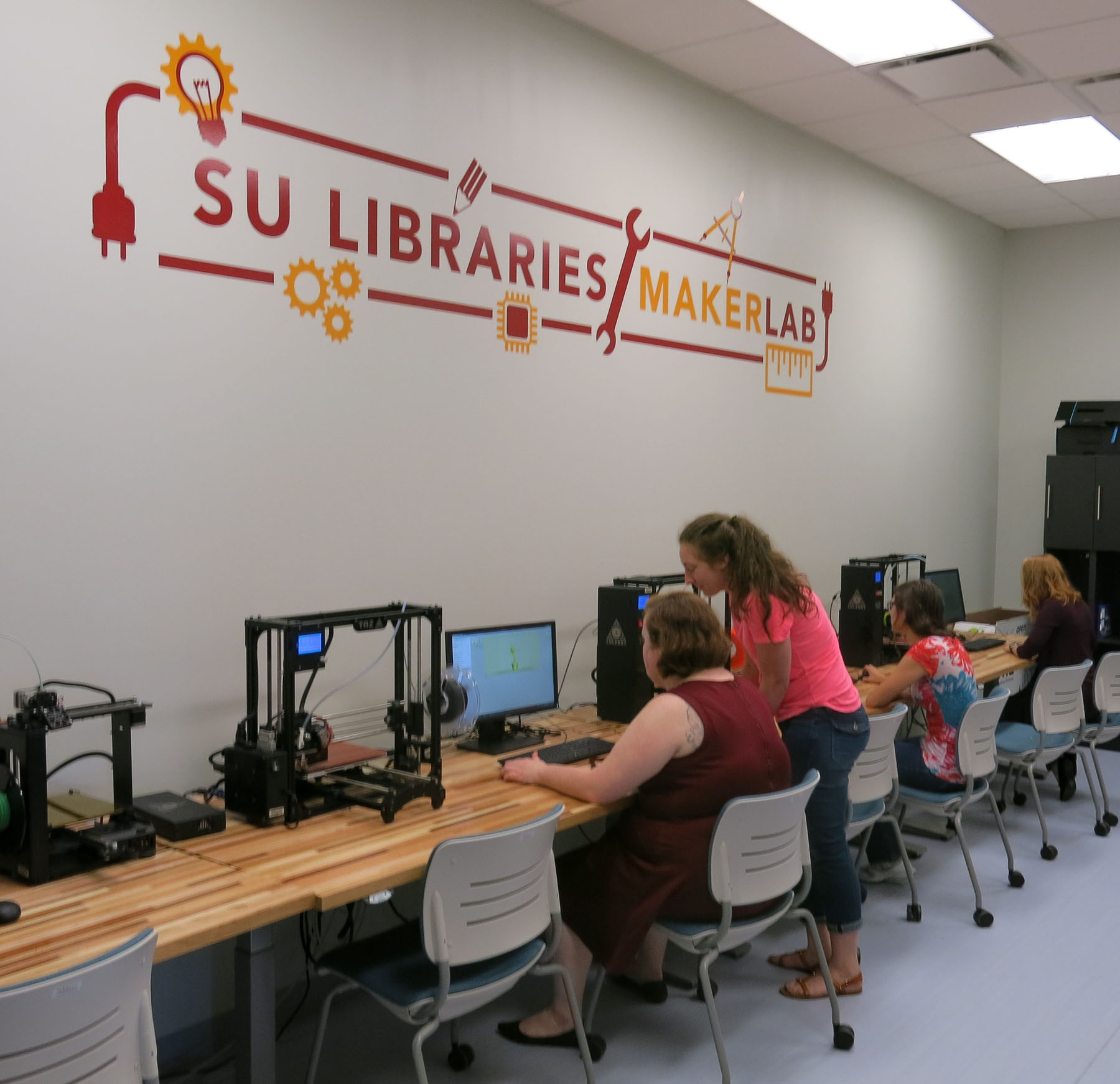 SALISBURY, MD---At Salisbury University, technology isn't just a realm for the sciences. It transcends all disciplines.

SU showcases some of the ways technology is used on campus in the exhibit "Our Transdisciplinary World: Technology, Science and the Humanities" August 28-December 22 in the Patricia R. Guerrieri Academic Commons' first-floor lobby.

Featured technologies include the Guerrieri Academic Commons' 3-D printer MakerLab, geographic information systems (GIS) and software that analyzes the emotional content of Shakespearian plays. The exhibit also includes interactive digital displays and information on how to get hands-on experience with this technology.

The exhibit is co-curated by Dr. Michael Scott, interim dean of the Richard A. Henson School of Science and Technology; Dr. Randy Cone of the Mathematics and Computer Science Department; and Angeline Prichard and Chris Woodall of SU Libraries.

Sponsored by SU Libraries, admission is free and the public is invited. For Guerrieri Academic Commons hours visit www.salisbury.edu/library.

For more information call 410-543-6130 or visit the SU website at www.salisbury.edu.