SU Hosts North American Levinas Society Conference May 18-21 in Ocean City
Tuesday May 6, 2014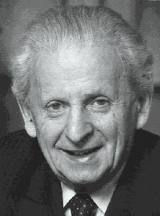 SALISBURY, MD---Salisbury University hosts the North American Levinas Society's ninth annual conference, "Law in Proximity: Levinas in the Spaces of Justice," Sunday-Wednesday, May 18-21, at the Grand Hotel and Spa in Ocean City, MD.
Co-directed by Drs. Timothy Stock of the SU Philosophy Department and James Hatley of the Environmental Studies Department, the conference celebrates renowned French philosopher Emmanuel Levinas (1906-1995), who was known for his works related to Jewish philosophy, existentialism, ethics and ontology (the nature of being).
Levinas' son-in-law, Georges Hansel, presents the conference's annual Talmudic lecture. Plenary speakers include Drs. Robert Gibbs of the University of Toronto and Jill Stauffer of Haverford College (PA).
Gibbs, the director of the University of Toronto's Jackman Humanities Institute, currently focuses his scholarship on philosophy and religion, with a comparative and historical focus on law and ethics. His books include Correlations to Resenzweig and Levinas and Why Ethics?
Stauffer taught at Amherst College and CUNY's John Jay College of Criminal Justice before coming to Haverford to create the college's interdisciplinary human rights theory undergraduate program. The editor of Nietzsche and Levinas: After the Death of a Certain God, she also serves on the board of directors of the non-profit book series Voice of Witness, illuminating human rights crises.
Registration is $110 for Levinas Society members, $50 for students. An additional $15 fee applies after Thursday, May 1. To register and for a full schedule visit www2.salisbury.edu/nals.
For more information call Tina Melczarek at 410-677-5070 or e-mail tmmelczarek@salisbury.edu.