SU Hosts Inaugural Research Day and Innovation Showcase
Tuesday September 10, 2013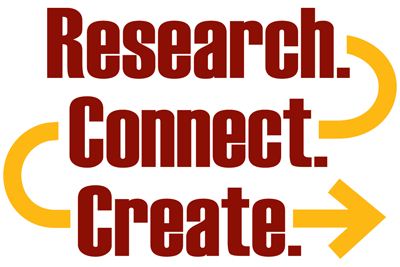 SALISBURY, MD---Salisbury University hosts its inaugural Research Day and Innovation Showcase on Friday, September 27, in Perdue Hall.
Spotlighting current faculty work, the day features presentations from 1-5 p.m. in Bennett Family Auditorium. Connecting the campus and community, a showcase of collaborative offerings and business after-hours networking is 5:30-7:30 p.m. in the building's Atrium.
"Salisbury University is fortunate to have talented faculty and staff who are doing innovative work in the classroom and beyond," said SU President Janet Dudley-Eshbach. "We hope area residents, business owners and civic leaders will visit during this inaugural event to learn more about these individuals and their programs. University campuses have an engaging energy, and SU provides valuable and creative resources for the Delmarva community."
The faculty presentations are modeled after 18-minute or less "TED talks," which are free videos of "ideas worth sharing" available online at www.ted.com.
Beginning each hour, the afternoon presentations explore such topics as the politics of garbage, frogs and human hearing, community-based research, free trade agreements, mobile apps and employment, GIS uses, love-hate relationships, and sport intervention therapies. Representing all four of SU's schools, speakers include Drs. Michele Schlehofer of the Psychology Department, Sarah Surak of Political Science, Ryan Taylor of Biological Sciences, Art Lembo of Geography and Geosciences, Jim Forte of Social Work, Dean Ravizza of Health and Sport Sciences, and Jonathan Munemo and Leonard Arvi of Economics and Finance. For a complete schedule, visit www.salisbury.edu/researchday.
Among the evening showcase participants are representatives from the Bosserman Center for Conflict Resolution, Business Economic and Community Outreach Network, Center for Applied Mathematics and Science, Delmarva Public Radio, Eastern Shore Regional GIS Cooperative, Nabb Research Center for Delmarva History and Culture, Environmental Studies Department, the new Guerrieri Academic Commons and Blackwell Library, May Literacy Center, Perdue School, Henson Medical Simulation Center, ShoreCorps/PALS, Small Business Development Center, STEM@SU, University Galleries and more.
Admission is free and the public is invited. Parking is available in the SU parking garage on Wayne Street. For more information call 410-677-0047 or visit the SU Research Day website at www.salisbury.edu/researchday.
SHARE