SU Hosts Inaugural International Women's Day Conference Wednesday, March 8
Thursday February 9, 2017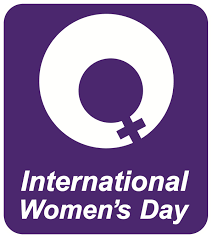 SALISBURY, MD---Salisbury University hosts its inaugural International Women's Day conference, "Hearing Women's Voices" 2-5:30 p.m. Wednesday, March 8, in the Worcester Room of the Commons.
The event is part of a global celebration and call to action on the rights of women and girls.
Speakers and topics include:
• SU President Janet Dudley-Eshbach – "Have We Truly Broken Through the 'Glass Ceiling'?"
• Dr. Grace Clement, Philosophy Department – "Is that a Promise or a Threat? The Meanings of Feminism"
• Dr. Diane Illig, Sociology Department – "Expanding the Circle – Bringing our Trans*sisters In"
• Dr. Eileen Gilheany, Social Work Department – "Macro Social Work: Empowering Women to Change and Improve Their Communities."
• Dr. Kara French, History Department – "The Feminist Classroom: Teaching Activism Through Civic Engagement"
• Dr. Elsie Walker, English Department and SU Women's Forum chair – "Seeing Women's Images, Hearing Their Voices: Applying Feminist Film Theory in the Classroom and Beyond"
• Dr. James Burton, Communication Arts Department – "Countering the Masculine Bias of Serialized Television"
• Tara Gladden, University Art Galleries manager – "Evening the Score: Representing Women in Contemporary Art"
• Elizabeth Kauffman, University Art Galleries director – "Ten Steps (Not to Take) to Be a Successful Female Artist"
• Dr. Victoria Pass, Art Department – "Research in Fashion and Visual Culture as a Feminist Practice"
• Mou Chakraborty, SU Libraries – "Being a Woman from India and America"
• Dr. Louise Detwiler, Modern Languages and Intercultural Studies Department – "Shocking My Mother: Re-membering Memory"
A reception and discussion follow.
Sponsored by the SU Women's Forum and Office of Institutional Equity, registration for this year's event is full.
For more information call 410-543-6426 or email equity@salisbury.edu.
SHARE