Wednesday, September 10, 2014
SU Environmental Studies Department Earns NOAA Grant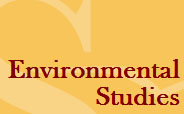 SALISBURY, MD---Bees, birds and bats flying through Wicomico County may soon have more options for shelter thanks to a $2,050 grant from the National Oceanic and Atmospheric Administration's E-Lit program to Salisbury University's Environmental Studies Department.

The Improving Wildlife Habitat grant will enable students from SU's Green Floor Living Learning Community to partner with James M. Bennett High School to create 10 bee nest boxes and six bat roost boxes, as well as nine bird boxes (three each for bluebirds, robins and barn swallows, and barred owls). The boxes will be set up at the Hazel Outdoor Discovery Center in Eden.

The project is expected to help some 100 high school students learn about the local environment, conservation, and their ability to improve wildlife habitat and stem biodiversity loss, said Bill Nelson SU environmental studies faculty, who will oversee the University students participating in the project.

In September and October, SU students will pre-cut wood and package hardware for all 25 boxes, which Bennett students will assemble in November. The boxes are expected to be ready for their first guests by December. However, Nelson expects the benefits to continue long after the habitats are installed.

"The grant will give us a few more tools for the environmental studies workshop, a classroom set of hand tools that we will be able to take to K-12 schools for additional projects down the road," he said.

Green Floor students, members of SU's Environmental Students Association and others also are participating in a "Stash Your Trash" campaign project, hosted by the City of Salisbury and Wicomico County this semester.

They will enter the cleanup initiative's "Make-a-Heron Sculpture" contest, through which they will use found objects to create a life-sized work of art featuring the campaign's signature bird.

The winning entry will be selected during the Salisbury Arts & Entertainment District's monthly 3rd Friday celebration on Salisbury's downtown plaza in November. The Salisbury Area Chamber of Commerce will then award the sculpture to the company selected as Salisbury's "greenest" business.

For more information about SU's environmental studies initiatives, call 410-543-6030 or visit the SU website at www.salisbury.edu.