Tuesday, August 1, 2017
SU ELI Welcomes International Students, Faculty for Summer Study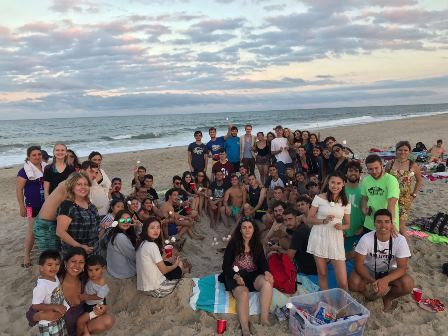 SALISBURY, MD---Salisbury University's English Language Institute (ELI) Summer English Program, now in its fifth year, again has brought representatives from around the world to coastal Maryland.
Through the initiative, some 75 students from six countries are studying English and exploring American culture and history in the mid-Atlantic region.
Participants study English each morning at the institute. The SU Office of International Student and Scholar Services provides cultural enrichment for the students in the afternoons and weekends. They travel to Washington, D.C.; Philadelphia and Ocean City. Activities include a bonfire on Assateague Island and a Delmarva Shorebirds baseball game. They also attend lectures and presentations about local culture and history.
"This summer we are piloting a new curriculum that organizes the English language instruction around themes of Maryland and local history and culture," said Dr. Susan Mahoney, ELI chair. "The new curriculum helps tie the students' morning language instruction with their afternoon and weekend activities."
Enrollment in the Summer English Program varies from year to year. This summer, the program is dominated by a large group of students from SU's long-term university partner in Spain. The University of Málaga hosts a scholarship program to provide a summer study abroad program in English development for its highest-ranked freshmen during the summer between the students' freshman and sophomore years.
"I have been fortunate to be able to enjoy accompanying the Linguistic Immersion Scholarship students from the University of Málaga," said Tatiana Montoya, lead chaperone for the Spanish students and director of the University of Málaga's admissions campaign, Destination UMA. "Accompanying them on this adventure has been a unique experience. I have no doubt that the students are living a marvelous experience that they will remember their entire lives."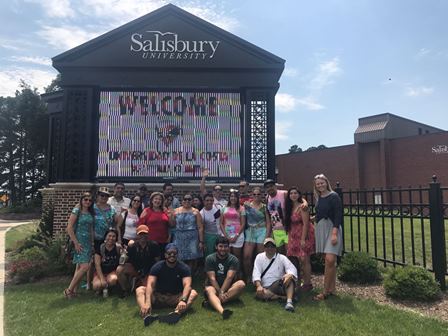 A second large group is composed of teaching faculty from the Universidad de la Costa in Baranquilla, Colombia. The professors are supported by their home university on a special initiative to improve the English competency of teaching faculty. They come from many different disciplines, from architecture to business and economics, to engineering and laboratory sciences.

The faculty have varying levels of experience with English. For some, it is their first visit to the U.S. Others have traveled widely.

In addition to the large groups from Spain and Colombia, students from SU's sister university in South Korea, Chonnam National University, and individual students from Turkey, France and Peru round out the group.

"The inclusion of foreign faculty has brought an extra richness to the Summer English Program this year," said Dr. Brian Stiegler, SU assistant provost for international education. "We look forward to collaborating more with foreign partner universities in faculty development projects of this sort."

For more information on SU's English Language Institute for non-native speakers of English, call 410-677-5027 or visit the ELI website at www.salisbury.edu/eli.