Wednesday, October 12, 2011
SU Commemorates Domestic Violence Awareness Month in October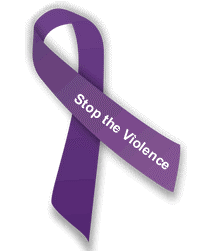 SALISBURY, MD---Salisbury University commemorates Domestic Violence Awareness Month with a series of October events ranging from discussions to a film screening.
Activities begin with a kickoff from 11 a.m.-2 p.m. Tuesday, October 11, in front of the Student Activities Office in the Gurerrieri University Center. There, peer educators with Campus Against Violence offer purple awareness ribbons and information about relationship violence.
From 11 a.m.-2 p.m. Thursday, October 13, in Red Square, peer educators host a Handprint Project drive, asking students to sign paper handprints as a pledge to stand up against sexual violence. Students also are invited to learn—and shout out—against relationship violence from 1-2 p.m. Tuesday, October 18, in Red Square.
The film What's Love Got to Do With It?, detailing the abusive relationship between husband-and-wife music team Ike and Tina Turner, is screened at 6 p.m. that evening, followed by a discussion, in Devilbiss Hall Room 123.
The series culminates with a discussion on how media and music influence thinking about sexual violence from 6-8 p.m. Wednesday, October 26, in the Spirituality Center, Guerrieri University Center Room 228.
Admission to all Domestic Violence Awareness Month events at SU is free and the public is invited. For more information call 410-677-6536 or visit the SU Web site at www.salisbury.edu.