Friday, January 6, 2017
SU Closed 6 a.m. January 7 to 6 a.m. January 8 for Winter Storm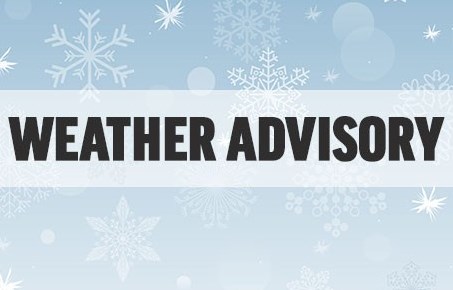 SALISBURY, MD---Salisbury University will close 6 a.m. Saturday, January 7, to 6 a.m. Sunday, January 8, in anticipation of the impact of Winter Storm Helena on the Delmarva Peninsula.

All campus activities and student services during that time are canceled. The SU basketball games originally scheduled on Saturday, vs. Frostburg State University, will move to Sunday, with the women playing at 1 p.m. and the men at 3 p.m. at Maggs Physical Activities Center. The SU men's and women's swim meet originally scheduled for Saturday at McDaniel College has been rescheduled for Sunday.

Students with vehicles on campus are asked to move them to the Wayne Street parking garage to allow plowing of campus lots.

The National Weather Service has issued a winter storm warning for Wicomico County and surrounding areas from 1 a.m. Saturday to 1 a.m. Sunday. Snow is expected to begin after midnight, with 6-8 inches of accumulation. Winds up to 20 mph, with gusts over 30 mph, are forecasted. Wind chills may drop into the single digits on Sunday evening. Temperatures are expected to remain at or below freezing until Tuesday, January 10.

Regular campus hours are expected to resume at 6 a.m. Sunday, with classes occurring as scheduled on Monday, January 9. Please continue to monitor local media and the SU website for any updates.