Thursday, January 8, 2015
SU Celebrates African-American History Month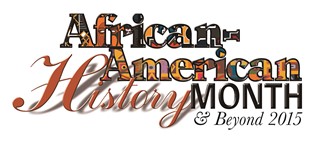 SALISBURY, MD---National Association for the Advancement of Colored People national board of directors chair Roslyn Brock and the acclaimed American Spiritual Ensemble join other presenters during Salisbury University's African-American History Month (and Beyond) celebration from February through April.

This year's theme is "A Century of Black Life, History and Culture."

Presentations begin with Dr. Sangeeta Ray, who discusses "The Black Diaspora and Minority Literatures," 7:30 p.m. Thursday, February 5, in Perdue Hall's Bennett Family Auditorium. A leading scholar of postcolonial studies, Ray is an award-winning professor of English at the University of Maryland, College Park.

University Dining Services' annual African-American History Month Dinner is 4:30-7:30 p.m. Friday, February 6, in the Commons, featuring live entertainment by the Bernard Sweetney Jazz Quartet. Cost is $12, $7.28 for children 5 and under. Sweetney, a premier jazz drummer since the 1960s, has performed with Roberta Flack, Shirley Horn and others.

Brock keynotes the celebration with the presentation "Courage Will Not Skip This Generation" 7 p.m. Tuesday, February 10, in the Wicomico Room of the Guerrieri University Center. She made history in 2010 when she was unanimously elected as the organization's youngest national chair.

The American Spiritual Ensemble, directed by Dr. Everett McCorvey, returns to Salisbury for the first time since 2012 with a performance at Asbury United Methodist Church 8 p.m. Friday, February 13. Admission is $20, $15 for seniors age 60 and older, $10 for SU faculty and staff, $5 for non-SU students and children 12 and under. SU students with ID receive one ticket free. Advance tickets are available at the Guerrieri University Center Information Desk.

The Rev. Kirk Mariner discusses "Slave and Free on Virginia's Eastern Shore: From the Revolution to the Civil War" 7 p.m. Thursday, February 19, in the Great Hall of Holloway Hall. Based on his book of the same name, his presentation is in connection with the National Constitution Center and American Library Association traveling exhibit "Lincoln: The Constitution and the Civil War" at SU's Edward H. Nabb Research Center Gallery, 190 Wayne St.

The SU Gospel Choir concludes February's events with its annual African-American History Month program 7 p.m. Saturday, February 28, in Holloway Hall Auditorium.

March activities include a Multicultural Leadership Summit 8:30 a.m.-3 p.m. Saturday, March 7, at the Guerrieri University Center and Commons. Registration deadline is Friday, February 27. Fees apply for non-SU students. To register or for more information call 410-548-4503.

On Wednesday, April 15, the Rev. David W. Brown presents "This Is My Story; This Is My Song: Connecting the Shared History of African Americans in United Methodism." His talk is 7 p.m. in Perdue Hall's Bennett Family Auditorium. The author of the 2010 book Freedom Drawn from Within: A History of the Delaware Annual Conference, Brown chaired a year-long research effort that included clergy and historians interested in preserving and telling the story of the African-American experience within Methodism.

The celebration concludes with SU's 20th annual Multicultural Festival Day 10 a.m.-3 p.m. Wednesday, April 29, at the Pergola (rain location: Wicomico Room). Activities include music and dance presentations, as well as vendors and information tables.

Sponsored by the Multicultural Student Services Office, Nabb Research Center, Music Department, English Department, student NAACP chapter, University Dining Services, and Student Activities, Organizations and Leadership Office, admission to all events is free unless otherwise noted. The public is invited.

For more information call 410-548-4503 or visit the SU website at www.salisbury.edu.