Thursday, September 26, 2013
SU Art Galleries -- Downtown Campus Presents 'Rural,' 'In Support of Luxury' October 4-November 8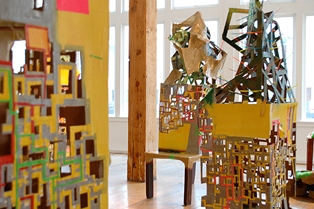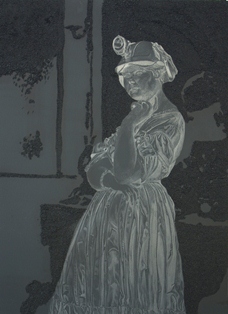 SALISBURY, MD---Salisbury University Art Galleries — Downtown Campus explores social commentaries on coal mining during two solo exhibits October 4-November 8.

An artist lecture and reception is 5 p.m. Friday, October 4.

In "Rural," artist Marty Weishaar uses found objects, including cardboard, colored tape, greeting cards and mashed-up paintings, to create an artistic study of strip mining in West Virginia. Through this invasive practice, companies blow up the top third of a mountain to extract the coal within. Though profitable for owners, strip mining destroys the local flora and fauna, and the results often negatively impact those living in the surrounding areas.

Weishaar has exhibited in galleries in Maryland, Tennessee and Ohio, among others. A former artist-in-residence at The Vermont Studio Center and The Creative Alliance in Baltimore, he has earned multiple grants from the Andrew W. Mellon Foundation and was a semi-finalist for the Janet and Walter Sondheim Prize.

Aaron Miller's "In Support of Luxury" uses installation art and imagery to link two disparate worlds: the gritty mining industries of Wyoming and the sophisticated 19th-century upper class coal consumers. His works blur the lines between the two.

Miller has exhibited throughout the United States. He has served as an adjunct art professor and instructor at the University of Arizona and the Southwest University of Visual Arts.

Gallery hours are noon-6 p.m. Wednesday-Friday, noon-4 p.m. Saturday. Sponsored by SU Art Galleries, admission is free and the public is invited.

For more information call 410-548-2547 or visit the SU Art Galleries website at www.salisbury.edu/universitygalleries.