Friday, September 6, 2013
SU Adventures in Ideas Humanities Series Presents 'Islands Out of Time' Saturday, September 28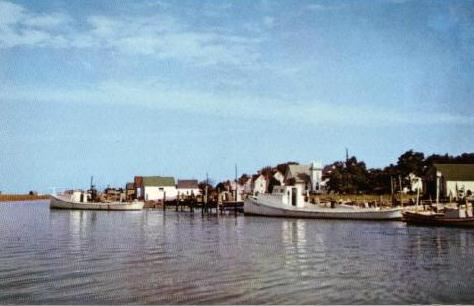 SALISBURY, MD---Award-winning environmental writer Tom Horton and photographer David Harp explore the islands of the Chesapeake Bay during "Islands Out of Time," the next installment of the Adventures in Ideas humanities seminar series at Salisbury University.

Their presentation is 10 a.m.-3 p.m. Saturday, September 28, in Teacher Education and Technology Center Room 179. Topics covered include the wrenching dilemmas places like Smith Island, MD, and Tangier Island, VA, face due to storms, sea level rise and even human interaction.

A native of Maryland's Eastern Shore, Horton is the author of seven books about the Chesapeake Bay and covered the environment for the Baltimore Sun for 35 years. He writes for National Geographic, Rolling Stone, New York Times Magazine and others. He currently teaches in SU's Environmental Studies Department.

Harp is an editorial, stock and corporate photographer from Baltimore. His work has been published in Coastal Living, Smithsonian, The New York Times and Baltimore Sun Magazine, in addition to many regional publications.

Sponsored by the Charles R. and Martha N. Fulton School of Liberal Arts and Whaley Family Foundation, the Adventures in Ideas series is designed to replicate the college learning experience without grades or tests. Upcoming topics include "Gunfighter Nation: Violence and Nonviolence in America" with Donald Whaley on Saturday, November 16, and "Alfred Hitchcock: Sight, Sound, Impact" on Saturday, February 15.

Admission is $30 per seminar or $75 for all three, and advance registration is required. Coffee, lunch and snacks are provided. To register call 410-543-6450 or e-mail dmcarey@salisbury.edu. For more information visit the SU website at www.salisbury.edu.