Friday, September 1, 2017
Ribbon Cutting, Reception Open New SU Art Galleries Downtown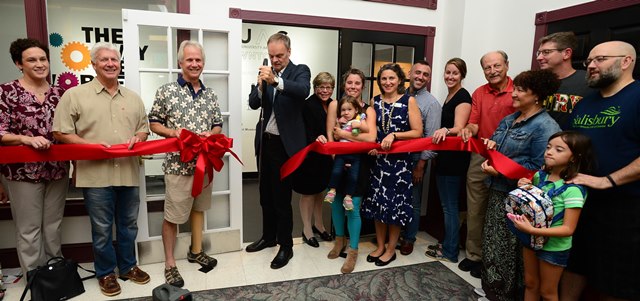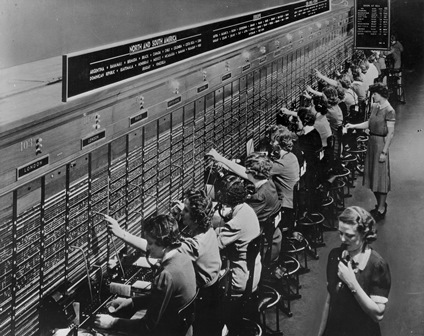 SALISBURY, MD---Salisbury University Art Galleries Downtown (SUAGD) opens its new permanent home in the Gallery Building with the traveling Smithsonian exhibit "The Way We Worked" September 15-November 3.
The Salisbury Area Chamber of Commerce hosted a ribbon cutting for the gallery on Friday, September 15. An opening reception followed as part of the Salisbury Arts & Entertainment District's monthly 3rd Friday celebration. The Furnace Town Living Heritage Museum provided a broom-making demonstration during the reception.
Also in connection with the exhibit, musician and storyteller Shannon Murray presented two performances of People's Music, a project preserving working-class history in story and song.
Drawing from photographs and objects at the National Archives and SU's Edward H. Nabb Research Center for Delmarva History and Culture, the exhibit traces the changes that have affected the workforce and work environments in the past 150 years. This includes the growth of manufacturing and increased use of technology.
Artists Cat Mazza, Curtis Woody, Phillip McMartin and Mierle Laderman Ukeles expand on the story of labor through their works that depict garment industry workers, slaves, local watermen and sanitation workers. Mazza delivers a talk about her work 5:30 p.m. Thursday, October 26.
Developed by the National Archives, the exhibit is part of "Museum on Main Street," a collaboration between the Smithsonian Institution and Maryland Humanities.
Support for Museum on Main Street is provided by the U.S. Congress. This final stop on the Maryland tour of "The Way We Worked" is sponsored by Maryland Humanities, the Community Foundation of the Eastern Shore and SU. Community partners include the City of Salisbury, Nabb Center, Furnace Town Living Heritage Museum, Julia A. Purnell Museum and SU's Ward Museum of Wildfowl Art.
SUAGD hours are 12-7 p.m. Tuesday–Thursday, noon-4 p.m. Fridays and Saturdays. Admission is free and the public is invited. For more information call 410-548-2547 or visit the University Galleries website at www.salisbury.edu/universitygalleries.