Ragan Speaks on Eastern Shore Sea Level Change Thursday, April 12
Wednesday April 4, 2012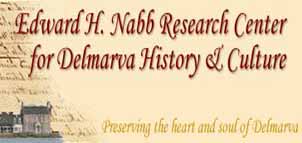 SALISBURY, MD---Will the Delmarva Peninsula soon be under water?
Dr. Elizabeth Ragan, professor of anthropology in Salisbury University's History Department, addresses this question using historical data and archaeological evidence during the talk "The Tide Rises: Sea Level Change Through Time on the Eastern Shore." Her presentation is 7 p.m. Thursday, April 12, in the gallery of SU's Edward H. Nabb Research Center for Delmarva History and Culture, 190 Wayne St.
Ragan examines the interplay of land and water over thousands of years and how changes have impacted people living in the region. Though the future is always uncertain, Ragan seeks to help determine just how real the threat may be.
Sponsored by the Nabb Research Center, admission is free and the public is invited. For more information call 410-543-6030 or visit the Nabb Research Center Web site at http://nabbhistory.salisbury.edu.
SHARE