Thursday, July 9, 2015
Quality Health Foundation Awards $40K to SU Visiting Intervention Program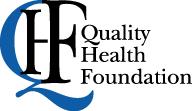 SALISBURY, MD---Salisbury University has been awarded $40,000 from the Quality Health Foundation of Easton, MD, to continue expanding its Lower Shore Visiting Intervention Program.

"Our ultimate goal is school readiness," said Amy Habeger of SU's Social Work Department.

The LSVIP addresses behavioral, mental health and social/emotional developmental concerns exhibited by children from birth to age 5. It provides screenings for children, and offers information, intervention strategies, referrals and assistance in navigating community resources for parents.

Originally, SU's early intervention program reached only those involved with licensed daycare providers. Thanks to an initial grant from the foundation last year, visiting intervention services were started to help families and children who are not enrolled with licensed daycares.

For 2015-16, the foundation doubled the funds it provided to SU to continue this work, Habeger said.

The mission arm of Quality Health Strategies, the foundation awarded $406,000 in grants to 14 entities in Maryland and Washington, D.C., for healthcare-related improvement efforts, often for underserved and at-risk populations.

The grants ranged from $10,000-$40,000, based on the project's "potential to impact access to quality healthcare and human services in the community."

Help and Outreach Point of Entry, Inc. in Salisbury also received $40,000 for its Health Outreach Ministry, providing clients who are homeless or at-risk of being homeless with health assessments, education, referrals and more. Mid-Shore mental health organizations Channel Marker, Inc., and For All Seasons, Inc., also received funding.

"We are pleased to single out these organizations for their important quality improvement initiatives," said Brenda Crabbs, co-chair of the foundation's board. "Their work is perfectly aligned with our mission to improve the health status of individuals and communities."

The LSVIP is an outreach effort of SU's Samuel W. and Marilyn C. Seidel School of Education and Professional Studies, its Social Work Department and its Lower Shore Child Care Resource Center.

For more information, call 410-543-6030 or visit the SU website at www.salisbury.edu.