Tuesday, January 27, 2015
Polkinghorn Named U.S. Fulbright Alumni Ambassador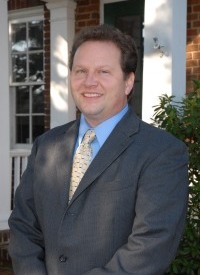 SALISBURY, MD---One of Salisbury University's past Fulbright Scholars has been appointed as a distinguished Fulbright Alumni Ambassador for the United States.

Dr. Brian Polkinghorn, faculty in SU's Conflict Analysis and Dispute Resolution Department and executive director of SU's Bosserman Center for Conflict Resolution, was chosen this year as one of only 24 ambassadors by the Institute of International Education (IIE) and its Council for International Exchange of Scholars (CIES).

"My job is to go out and promote Fulbright service for American scholars," said Polkinghorn. "I will be talking about the program and my experiences to encourage others across the nation to apply."

Polkinghorn spent eight months at Tel Aviv University in Israel as a Senior American Fulbright Scholar in 2010. While there, he helped launch an English language version of its M.A. in international conflict resolution and mediation, furthered his research on graduate programs in the field, and assisted with several conflict intervention projects. This included work with the office of Israeli President Shimon Peres, winner of the 1994 Nobel Peace Prize.

Prior to his appointment as a Fulbright Alumni Ambassador, Polkinghorn also volunteered as a Fulbright application reviewer for several years.

"It's a tremendous honor, not just for Professor Polkinghorn, but also for SU and our entire region," said Mitzi Perdue, a member of the IIE Board of Trustees. "The purpose of the Fulbright program is to increase mutual understanding between the people of the U.S. and people of other countries, and there's a lot of competition to be a Fulbright Alumni Ambassador. We can all be proud that one of our own was chosen for what is both an important honor and also an important responsibility."

CIES administers the Fulbright Scholar Program, the highest academic honor bestowed by the U.S. Department of State's Bureau of Educational and Cultural Affairs. Nearly 50,000 Fulbrighters have served at universities and institutions in more than 155 countries. CIES selects alumni, like Polkinghorn, to assist with outreach because of their passion for their work and contributions to American academia.

"Dr. Polkinghorn is the first from SU to receive this honor," said Dr. E. Patrick McDermott, SU's Fulbright liaison. "The Fulbright is our country's flagship academic exchange and this prestigious appointment recognizes him as an outstanding Fulbright Scholar who will represent the program in worldwide outreach efforts."

Polkinghorn has taught more than 35 different courses related to conflict resolution. He has been involved with projects, training and research in more than 30 countries, taking part in protracted, highly complex and sensitive international disputes.

"We are working on some huge projects in the Middle East related to water, agriculture and other areas," he said, "and if it wasn't for the Fulbright, none of it would have happened."

Some 20 faculty, students and alumni from SU have earned Fulbright fellowships, grants and scholarships. For more information call 410-543-6030 or visit the SU website at www.salisbury.edu.