Monday, August 31, 2015
'New Yorker' Cartoon Editor Bob Mankoff Speaks at SU Saturday, September 26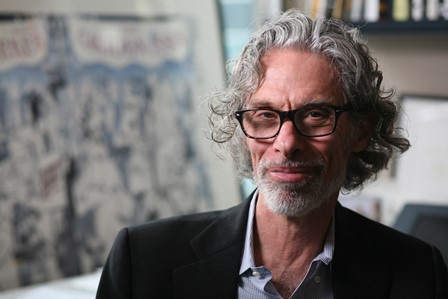 SALISBURY, MD---When Bob Mankoff sold his first cartoon to The New Yorker in 1977, he considered it the "greatest professional day of [his] life."

Twenty years later, Mankoff became the cartoon editor of the venerable periodical, a position he continues to hold today. He speaks about his experiences and the creative process as part of Salisbury University's Bellavance Honors Program Lecture Series.

His presentation is 1 p.m. Saturday, September 26, in Perdue Hall's Bennett Family Auditorium. A book signing for his New York Times bestseller How About Never — Is Never Good for You? follows.



During the lecture, Mankoff uses his cartoons to explore the audience's potential for greater creativity. Topics include developing creativity and natural talents, how writers and artists can find their own particular voices and messages, and an insider's look at the craft of cartooning itself.

He also explores how humor as a form of creativity is related to other fields that deal with ideas, like science; how the cognitive techniques used in creating humor can be applied directly to other fields; and research on the ways humor reduces stress and generates optimism.

Co-sponsored by the Bellavance Honors Program, Wicomico Public Library and Eastern Shore Regional Library, admission is free and the public is invited. For more information call 410-677-6556 or visit the SU website at www.salisbury.edu.